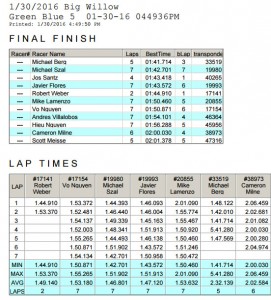 PHOTOS & TEXT: MIKE BERG
ADDITIONAL PHOTOS: MIKE LAMENZO, CAMERON MILNE, MICHAEL SZAL & STEPHEN SZAL
Finally got to take the beast out on the track. A few friends and I went out to Willow Springs on Jan 30th. It was a blast.
My favorite quote of the day: "I've never seen a car rocket away from me so fast!"
Feel free to browse pictures and video here:
https://goo.gl/photos/2k9Gag3beDj4TemS6
Here's a good video showing how awesome the car sounds compared to others on the track:

You can watch me whoop a 2015 Corvette Stingray's *** here:

Click here to participate in the discussion.
[Source: Mike Berg]