Price: $450,000.00
VIN: 1S9SB18104S000040
Condition: Used
Vehicle Title: Clear
Year: 2004
Make: Saleen
Model: S7
Trim: 2-Door
Engine: V8
Number of Cylinders: 8
Fuel Type: Gasoline
Transmission: Manual
Drive Type: RWD
Mileage: 4,800
Warranty: Vehicle does NOT have an existing warranty
Exterior Color: Black
Interior Color: Black
For Sale By: Private Seller
eBay #: 151996198288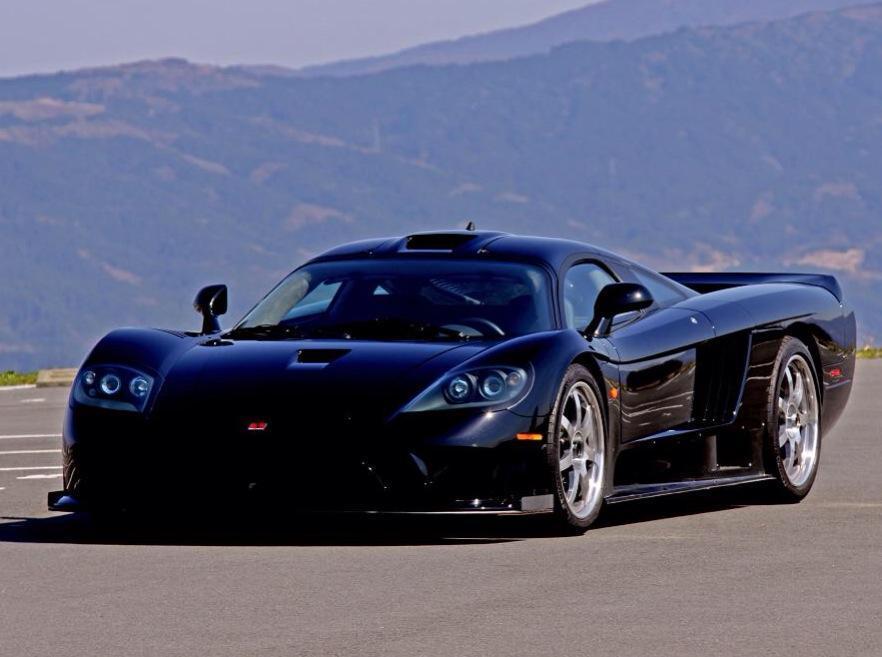 The Saleen S7 is an American hand-built, high-performance supercar!!
LOADED WITH FEATURES AND OPTIONS:
EXTERIOR COLOR: BLACK
SALEEN SIGNATURE SERIES POWERTRAIN 427 cu. in. 7.0 L V8 Engine Manual Transmission Naturally Aspirated 2750lbs dry weight .
SALEEN SIGNATURE SERIES AIR MANAGEMENT: Front Carbon Fiber Splitter Carbon Fiber Side Slats Carbon Fiber Body Construction Multiple Air Extractors for Maximum Downforce Extended Rear End for Minimum Air Flow Resistance
SALEEN SIGNATURE SERIES S1 HIGH PERFORMANCE SUSPENSION Race Tuned Suspension by Saleen Saleen Race Tuned Shocks and Struts Saleen Race Tuned Springs Saleen Anti-Sway Bars TIRES High Performance Tires 275/30ZR19 (front) High Performance Tires345/25ZR20 (rear)
SALEEN SIGNATURE SERIES WHEELS Saleen Optional Chrome 19″ Front 20″ Rear
SALEEN SIGNATURE SERIES BRAKES Saleen 15″ Front and Rear Disc
SALEEN SIGNATURE SERIES INTERIOR – COLOR BLACK
DRIVERS DOOR IS SIGNED BY STEVE SALEEN
SALEEN RACING BUCKET SEATS
NAVIGATION
REAR VIEW CAMERA
AUDIO SYSTEM: AM/FM SATELLITE
AFTER OFFER IS ACCEPTED BY SELLER, BUYER MUST HAVE A DEPOSIT OF $1500 PAYABLE TO SELLER TO HOLD VEHICLE. BALANCE DUE WITHIN 5 BUSINESS DAYS
Click here to participate in the discussion.