Price: BID
VIN: 1FACP41E9NF119413
Condition: Used
Vehicle Title: Clear
Year: 1992
Make: Ford
Model: Mustang
Trim: Saleen
Engine: 5.0L 302 CID
Transmission: Manual
Drive Type: RWD
Mileage: 11,450
Body Type: Hatchback
Exterior Color: Red
Interior Color:Black
For Sale By: Private Seller
eBay #: 332771180972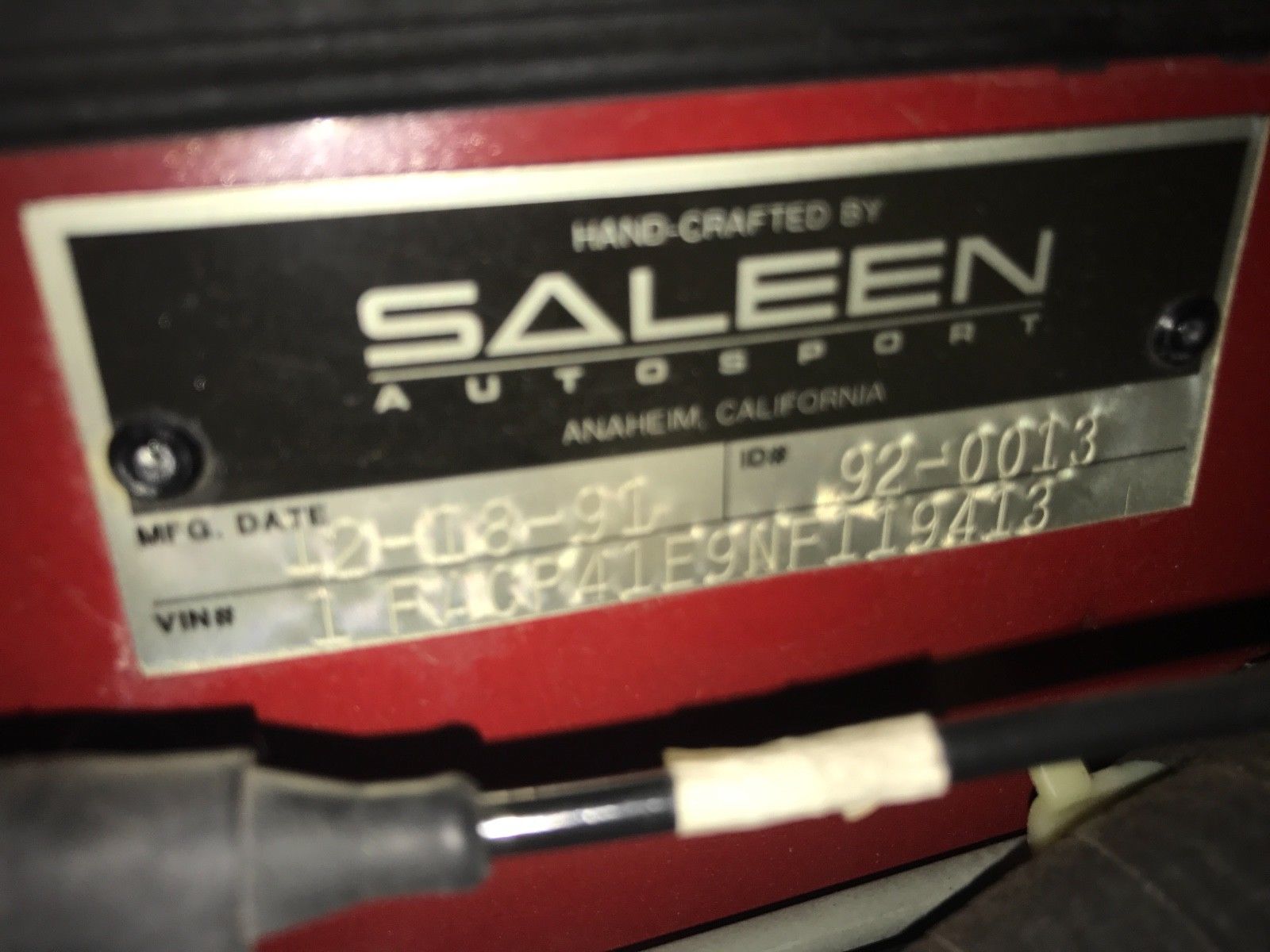 Saleen Only built 17 Cars in 1992 5 Convertibles and 12 Coupes the only rarer car are the SA 10 which only 9 were built and the 1st 1984 Car only 1 built that year. These cars were the epitomize of mustang performance for the fox bodies. Car was bought from Beasley Ford in Atlanta. Beasley installed the supercharger and intake as would have been done from Saleen. They also changed the intakes out to the GT-40 style intake I have all original parts including correct dated spark plug wires. These car are only going to go up in value and you never see 1992 cars for sale. Here's you chance. Clean CA title in hand.