Price: BID
Interior Color: Gray
Make: Ford
Number of Cylinders: 8
Model: Mustang
Transmission: 5sp Man
Trim: Saleen
Body Type: Hatchback
Engine: 5.0 V8
Warranty: Vehicle does NOT have an existing warranty
Drive Type: RWD
Vehicle Title: Clear
Mileage: 65,321
Power Options: Air Conditioning, Cruise Control, Power Locks, Power Windows
Sub Model: Saleen
Fuel Type: Gasoline
Exterior Color: White
For Sale By: Private Seller
eBay #: 181753678194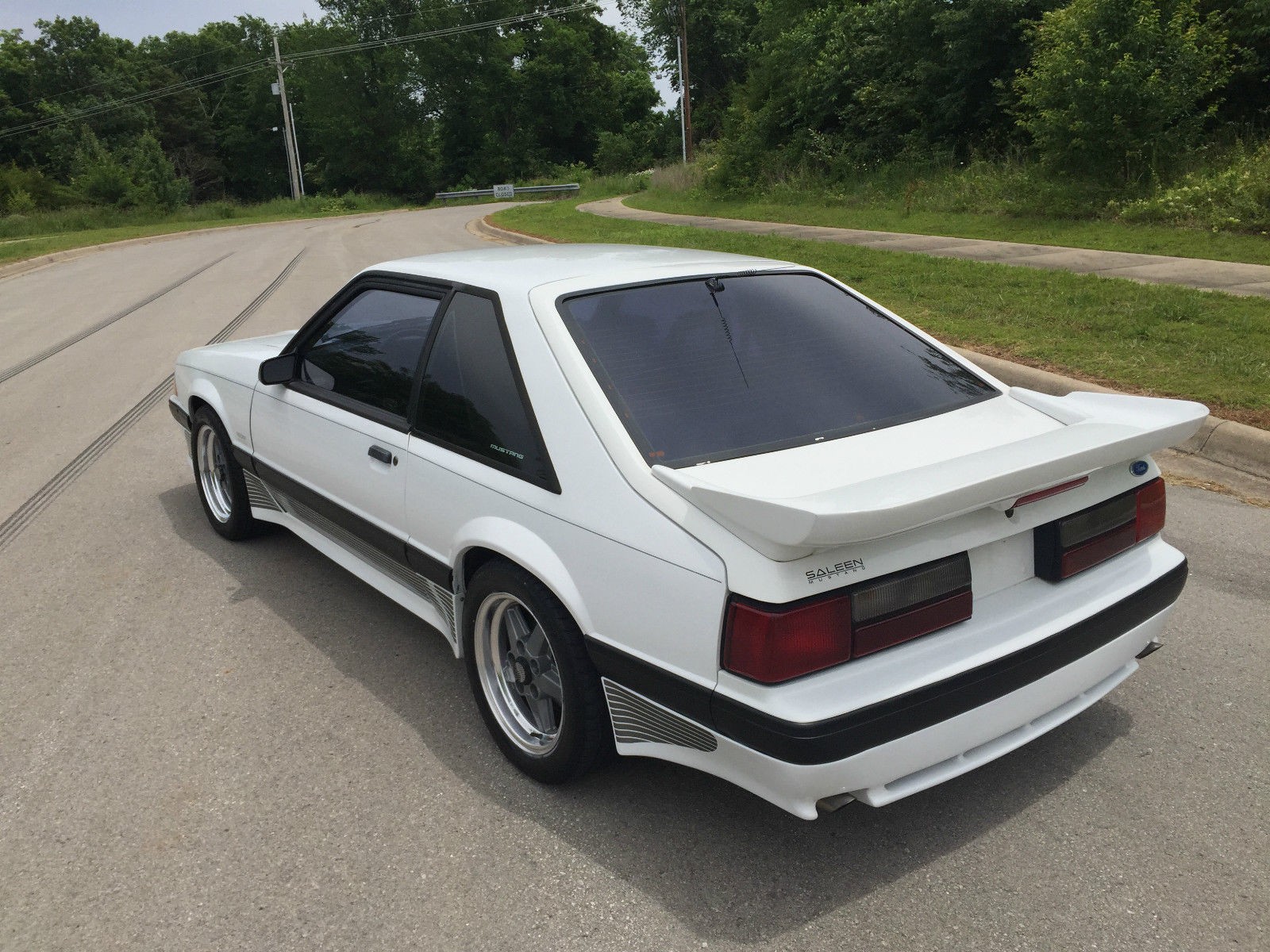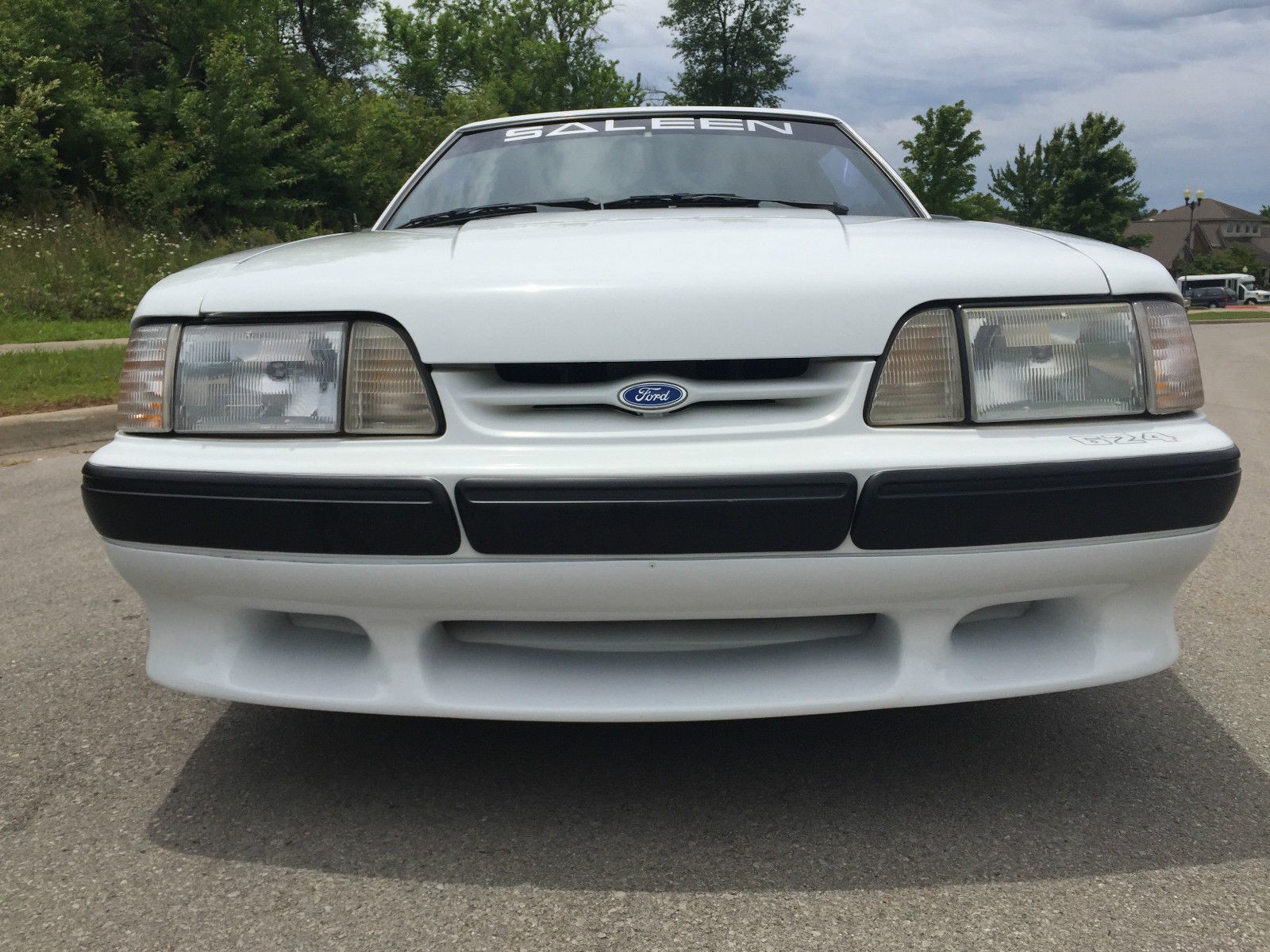 1989 Saleen Mustang Bumper Number # 624, color combo Oxford White / Silver Graphics, this Saleen is one of only 174. Only 731 Saleens were produced in 1989, of those 546 were hatchbacks, 185 were White, and only 174 were White Hatchbacks with gray interior. This is a very nice real Saleen. The car is 100% stock except the window tint. This Saleen only has 65,321 miles. Everything works on the car, including the ash tray closes, back hatch stays open and latches, arm rest is not broke (all common broken parts on this year mustang). The car was originally ordered in and purchased from Lewis Ford in Fayetteville Arkansas; it has spent its entire life in Arkansas. The second owner traded the car back into Lewis Ford in 2008, I have owned the car since then. Over the past 7 years the car has sat in my garage under a car cover, I have driven the car less than 200 miles. I bought the car because of the history and personally knowing both previous owners. I would keep the car but my wife and I just had our 2nd child and it's time for the car to go.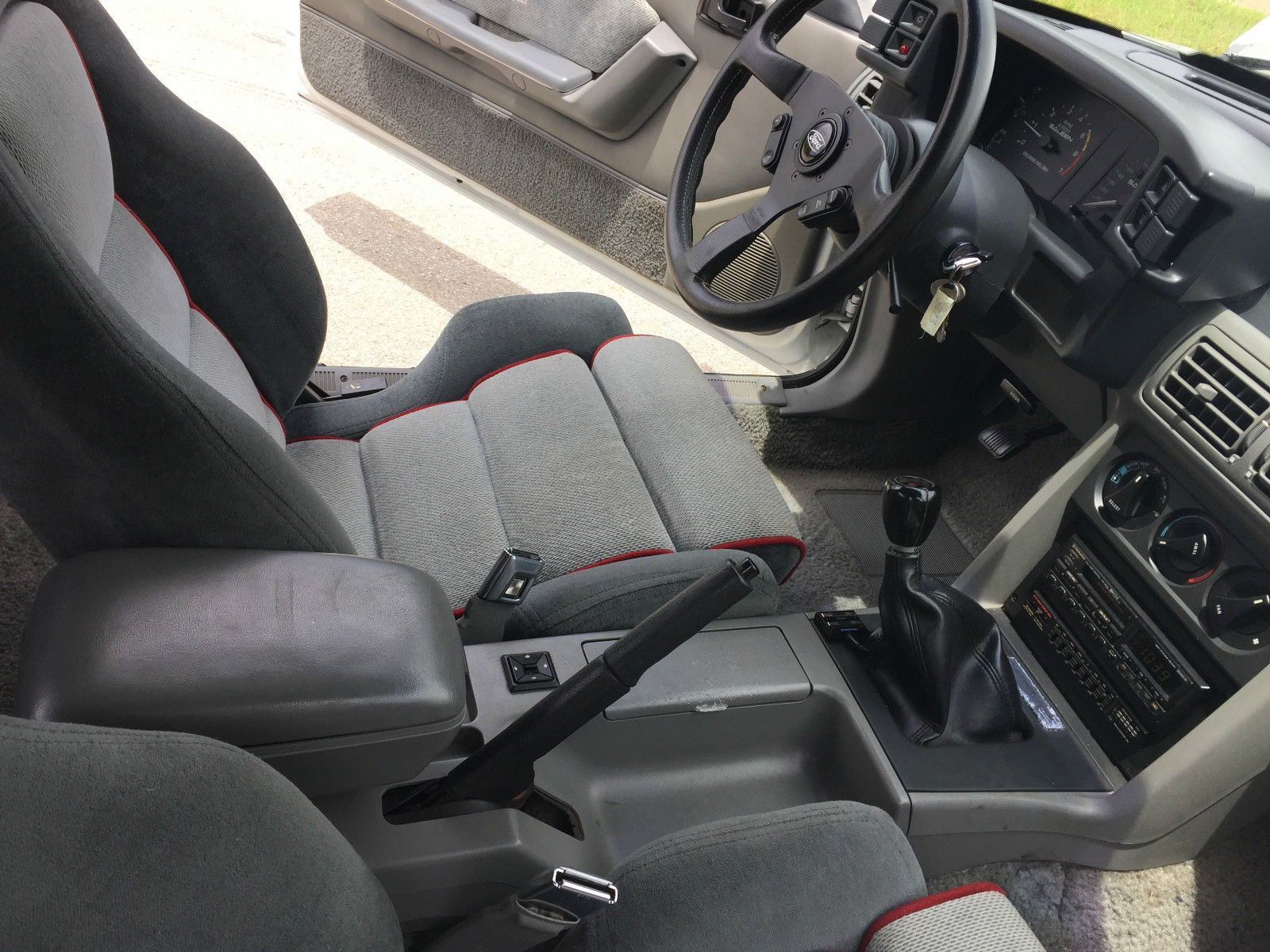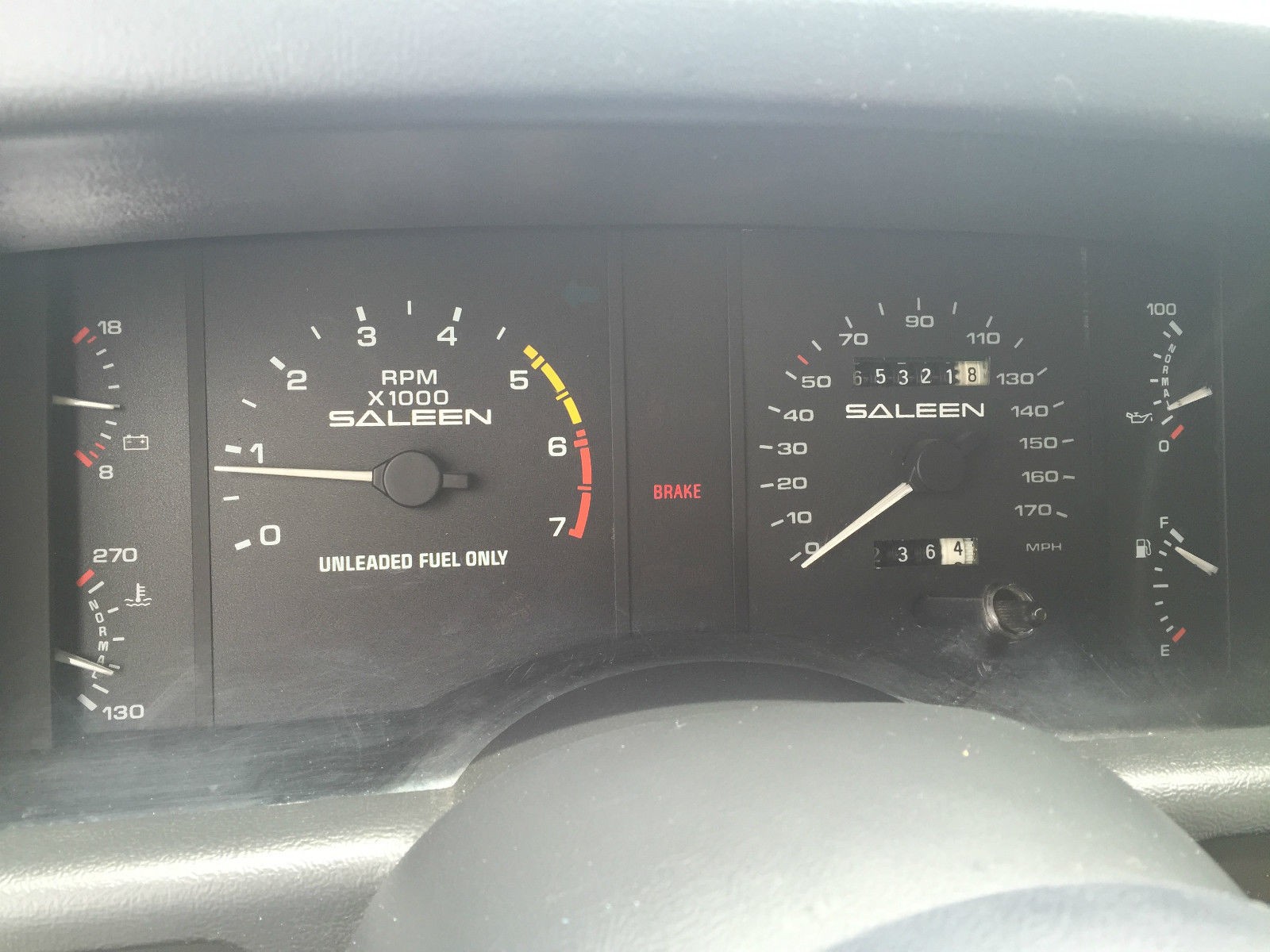 Carfax and History report are both clean; this is a very nice car. All windows work, door locks, AC, lights, blinkers, etc. I recently had the oil changed, fuel filter, air filter, ac, and coolant all changed and serviced. The graphics and decals are not faded. You will notice in the pictures that the car does have the vin tags on the Hood, both front fenders, both doors, both Quarter panels and the hatch.
The car is equipped with the factory Saleen options listed below plus the standard Saleen Options:
* Race craft Suspension
* 5 Lug conversion with 4 wheel SVO-type disc brakes and Saleen 16" wheels
* Salees Interior
* Saleen Guage Cluster
* Saleen Pioneer Stereo and Equilizer
* Saleen Ground effects
* Racecraft Chassis Brace
Optional Equipment from Saleen Include:
* 3.55 Gears, Cruise Control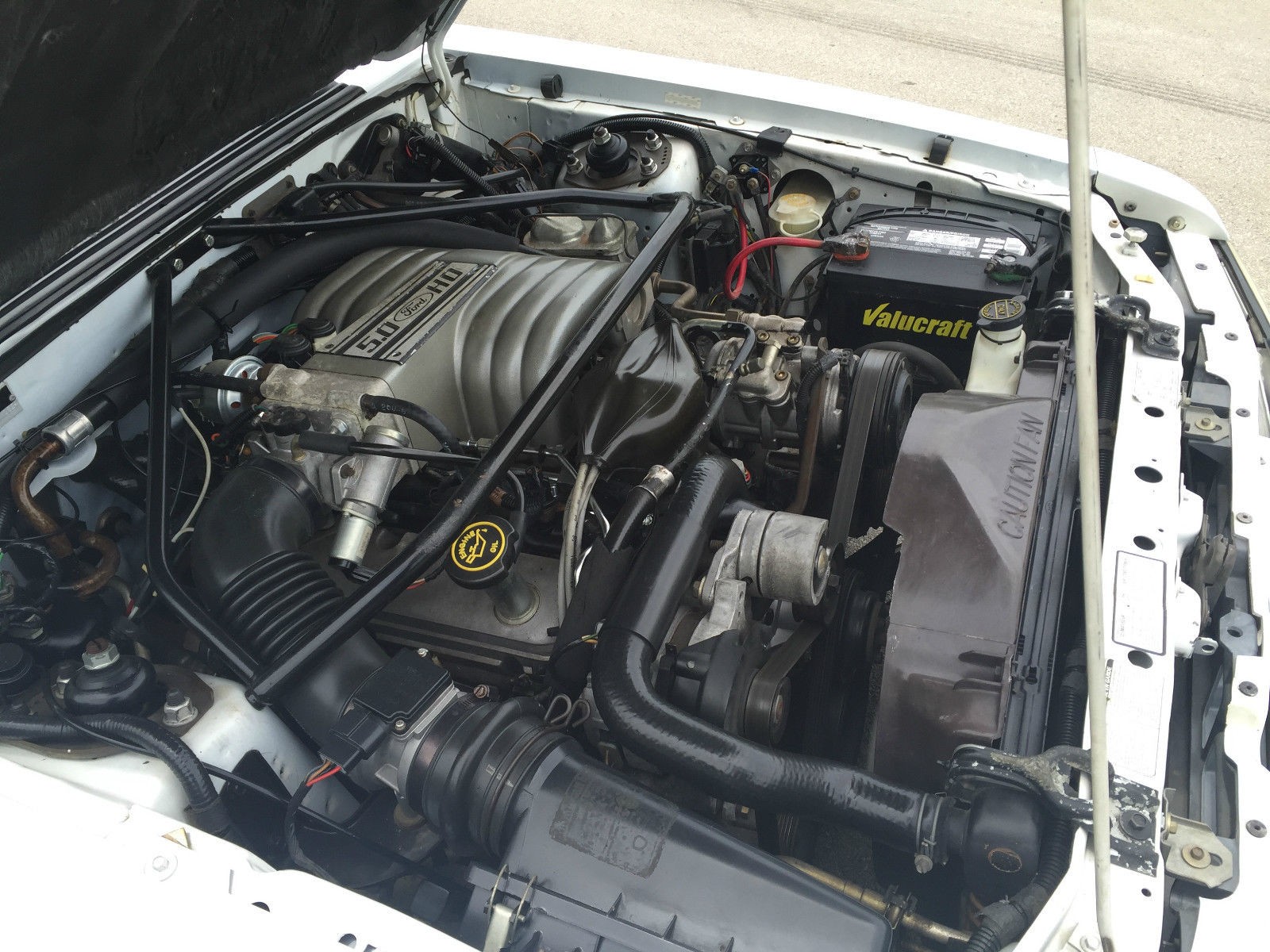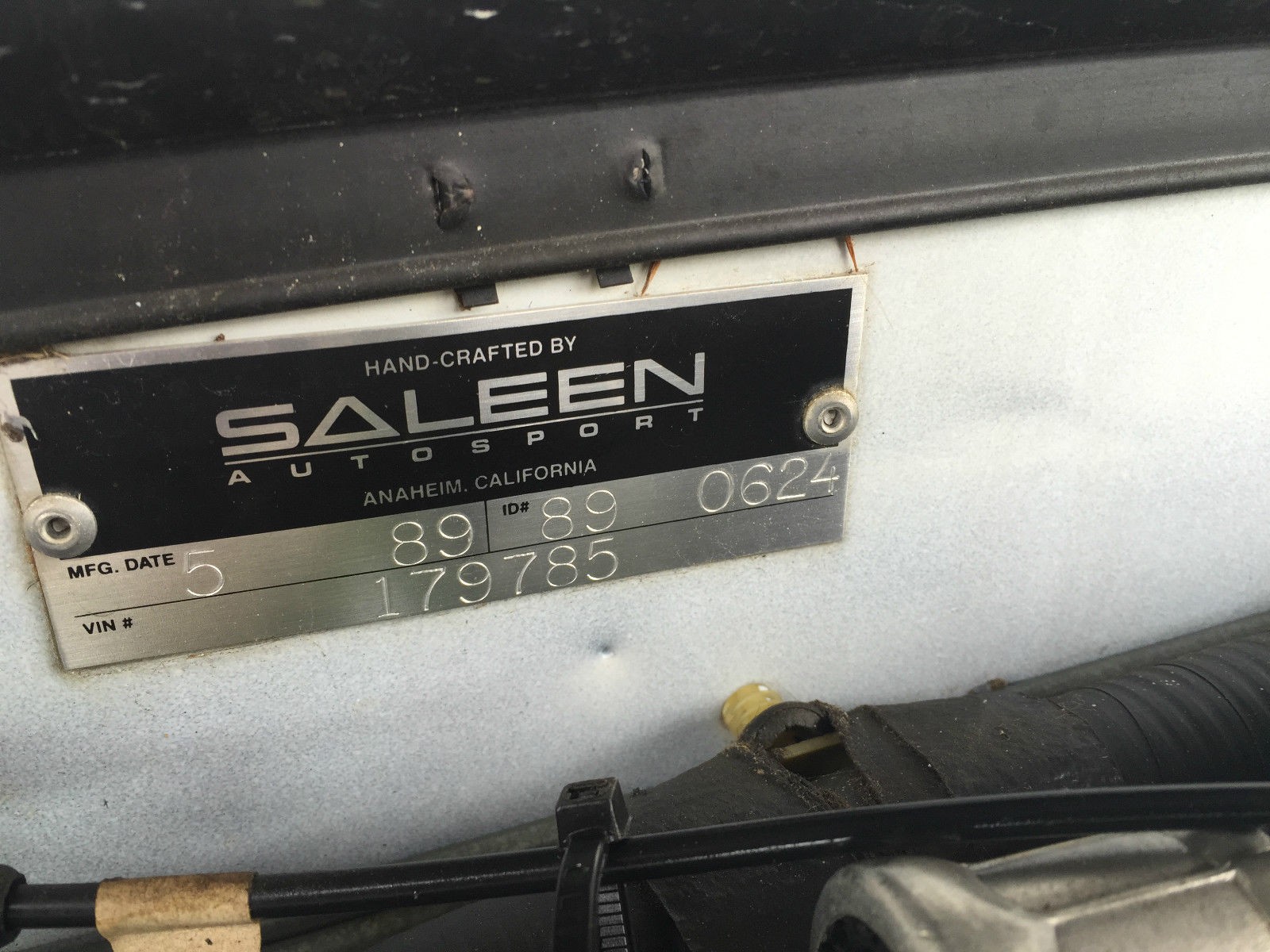 The condition of the car is exceptionally good, especially for the year, I would not be scared to drive it across country. If I had to be extremely picky and fault the car in any way here is how I would; it has a cell phone antenna on the back window, the Saleen plaque on the inside is discolored (like someone used a cleaning chemical on it), the tint has some purple fade in it, there are maybe 1-2 small dings, the tires have a lot of tread but showing a small sign of weather cracking, and two places I pointed out in the pictures that have had touch up paint on them. None of the above would scare me about the car, I am a mustang enthusiast and extremely picky about the condition of my cars and want to be very transparent to anyone looking at the car. The title is clean and clear. Email me with any other questions, video or picture request.
Click here to participate in the discussion.