Price: $78,000.00
VIN: 1ZVHT82H985158067
Vehicle Title: Clear
Year: 2008
Make: Ford
Model: Mustang
Body Type: GT Coupe 2-Door
Number of Cylinders: 8
Engine: 5.0L 302 Supercharged
Fuel Type: Gasoline
Transmission: Manual 6 Speed
Exterior Color: Silver with Silver Stripes
Interior Color: Charcoal
Mileage: 1,452
For Sale By: P.M. Standley Motorcars
eBay #: 361254520017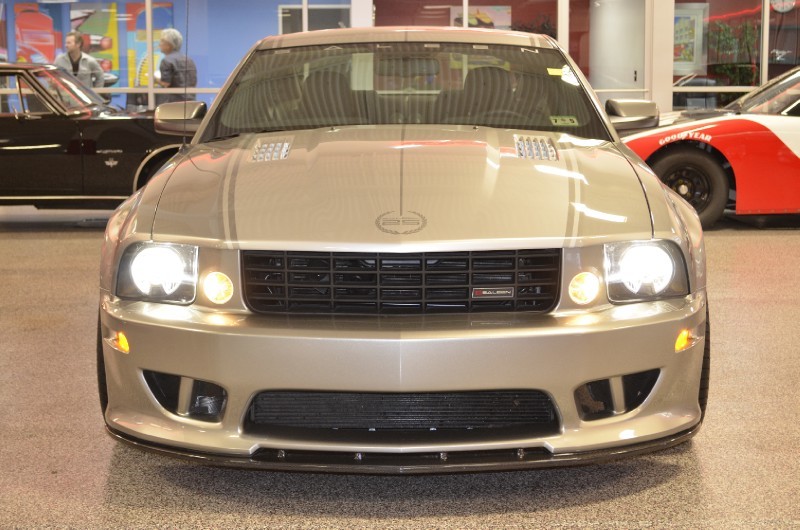 2008 Ford Mustang Saleen Sterling Edition #1 Car Of 25
2008 Ford Saleen Sterling SA-25 GT Premium
#1 Of Only 25 Ever Built
Only 1,452 Miles
#1 of 25 built
620 Horsepower
This Is Your Chance To Own A True Piece Of American Muscle Car History. This 2008 Ford Saleen Sterling Is The Actual #1 First Car Built In A Run Of Only 25. This One Is THE TRUE ORIGINAL SALEEN STERLING!!!
According To Steve Saleen – Of The 25 Built, 6 Have Been Destroyed, 9 Were Sent Overseas (mostly to the middle east), and 2 Are Now In The Mustang Museum. That Leaves Only 8 Of These Beauties Roaming The American Classic Muscle Car Landscape. Well, One Of Those 8 Is Right Here At PM Standley Motorcars – An American Tradition Since 1944!!! And Not Only One Of Those 8, But THE ONE!!! That's Right, The #1 Car. Don't Miss Your Chance – This Is The Rarest Of Finds!!!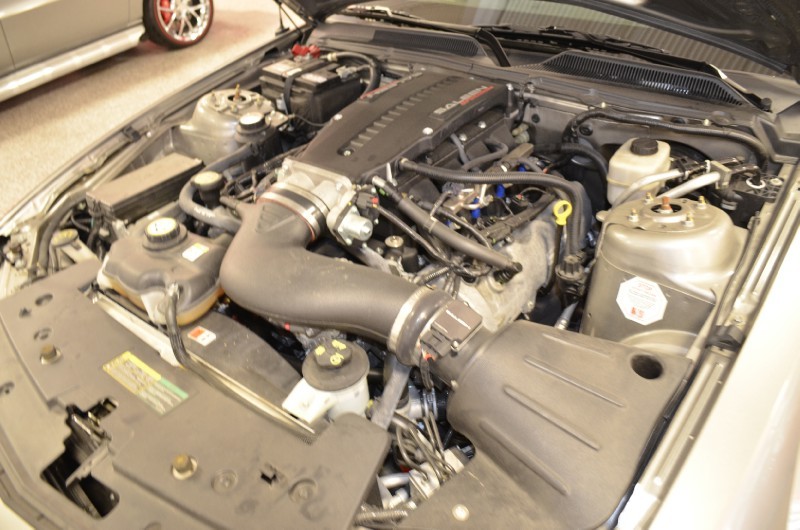 The ultimate Mustang, to many, is a Saleen. More power, more attitude, and more exclusivity. If that sounds like a great investment, it is. Special edition, Saleen-built cars hold their values much better than standard Mustangs. If you're looking for the best of the best, the top dog in the Saleen chain, it's here: This is the umber 1 car of a mere 25, 2008 Saleen S302E Sterling Edition. 620 Horsepower, a complete, exclusive-color repaint with painted stripes, a bespoke interior and wheelset, and even a 16 ounce sterling silver commemorative plaque on the dash. The odometer shows only 1452 miles, there are no stories or issues, and the car is perfect. Sterlings originally sold for $100,000 and up, and after the original sale, the value often topped $150,000.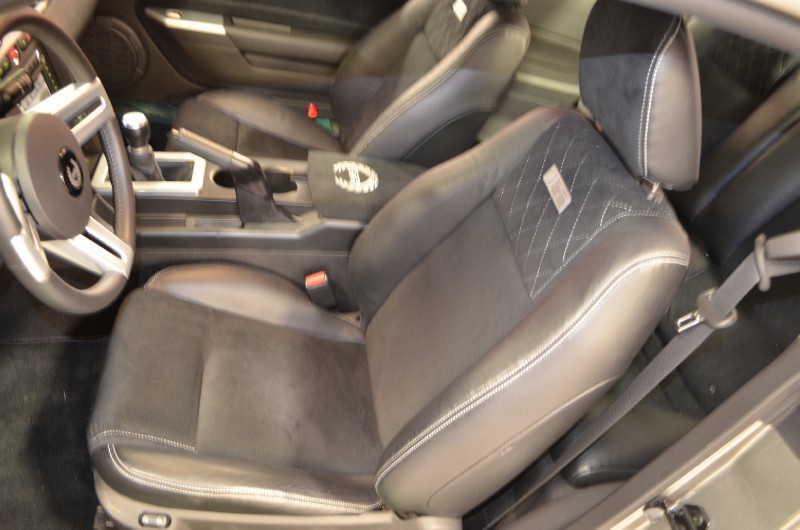 Twenty five years ago, Steve Saleen realized he could do a better job building high performance cars than could a major manufacturer. Then, as now, he utilized the Ford Mustang as a starting point before tweaking the suspension and adding in power. The finished vehicles are not simple bolt-on "tuner" models–Saleen is a licensed small volume manufacturer of vehicles, and a Saleen's title reflects this. Every five years Saleen has released a commemorative edition for their anniversary which showcases the best technology available for the Mustang chassis. This time around, the 25th (sterling) anniversary, the ante's been raised to an underrated 620 horsepower, wrapped in special paint with a unique interior and wheelset. Appropriately, this rocket ship's been named the Saleen Automotive SA-25 Sterling Edition with a production run of only 25 copies–how's that for exclusivity?
Click here to participate in the discussion.