Price: $49,176.00
VIN: 2B3CJ5DT2AH129836
Vehicle Title: Clear
Year: 2010
Make: Dodge
Model: Challenger
Body Type: Coupe
Number of Cylinders: 8
Engine: 5.7 Supercharged Hemi
Fuel Type: Gasoline
Transmission: Manual 6 Speed
Exterior Color: Plum Insane
Interior Color: Black
Mileage: 212
For Sale By: Keller Bros Dodge
eBay #: 291477046056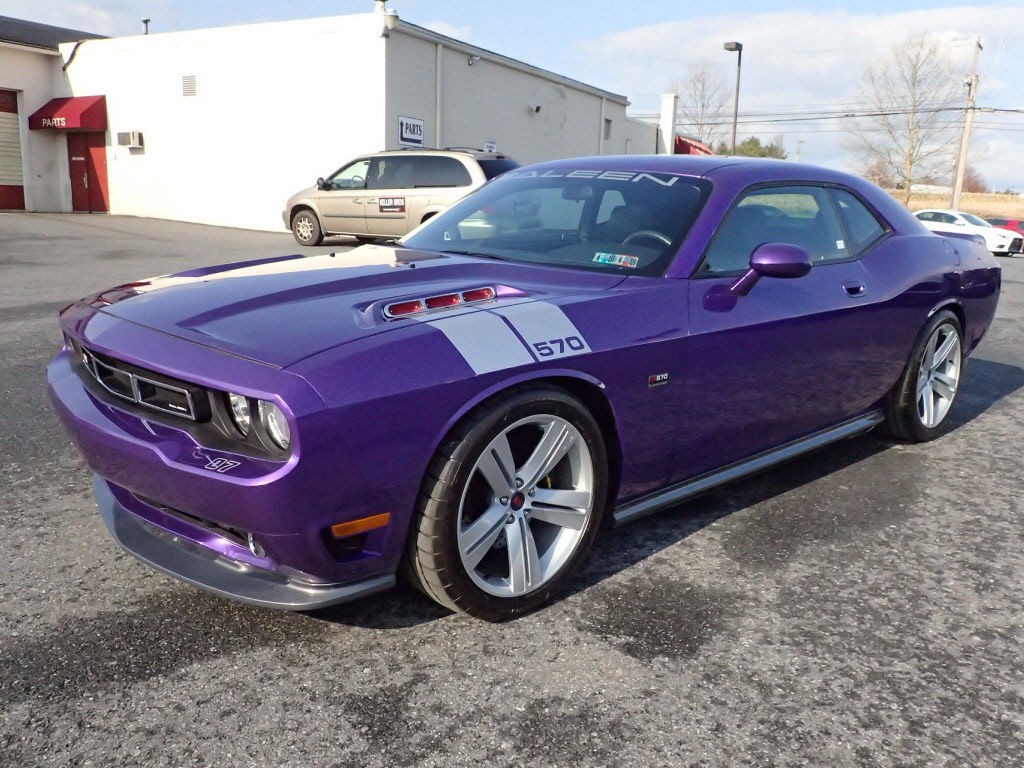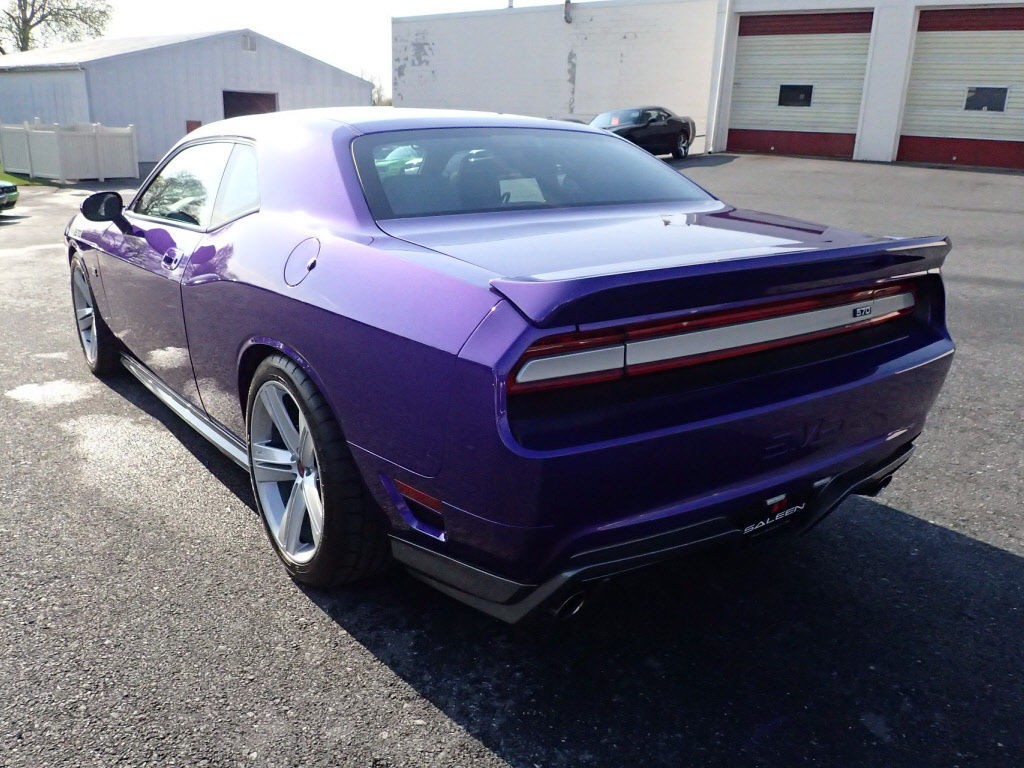 You are looking at this stunning and ultra rare 2010 Dodge Challenger SMS Saleen 570 Black Label. This car is in show ready condition and has only 212 original miles! The body is as straight as an arrow and is factory Plumb Insane color. This paint color was a $25,000 factory option, and Saleen only made 2 of these cars in Plumb Insane in 2010! This was the one that was used for the Saleen press release also. These two things have been verified by Saleen. The motor is a 5.7 Hemi with a 2.8 Kenne Bell twin screw supercharger that rates this car at 510-520whp! Power is transferred through a 6 speed manual transmission and an upgraded clutch over the factory Challenger clutch. Everything on the car is bone stock and untouched. Inside the car is still in like new condition, and features Steve Saleen's actual signature on the dash.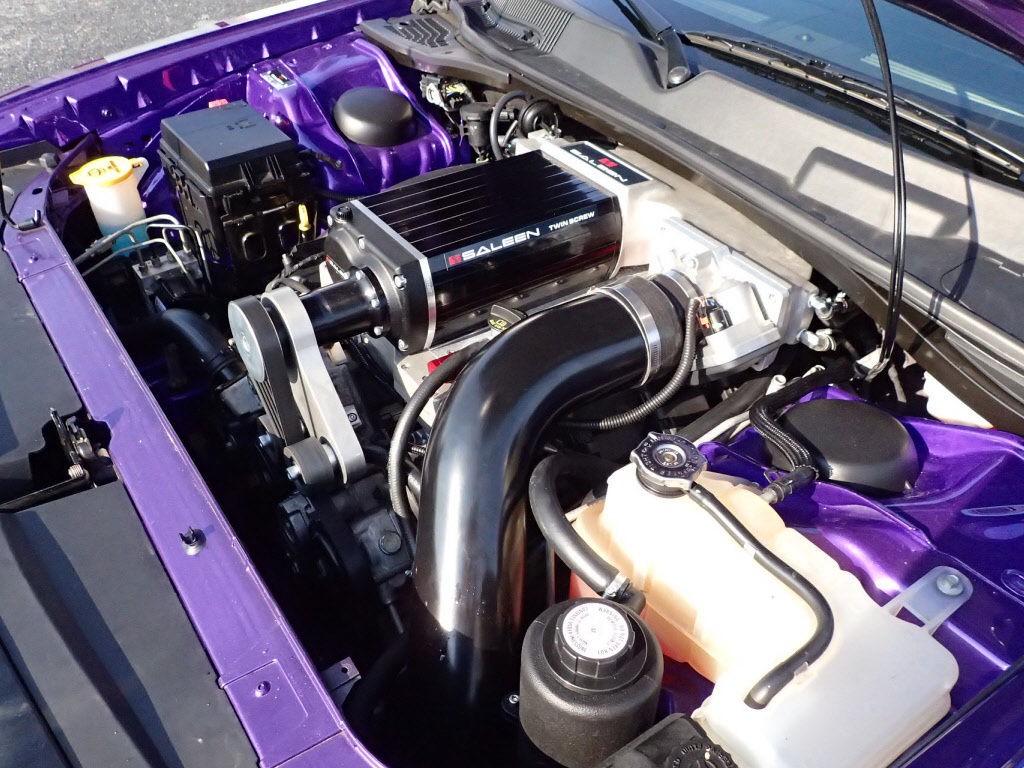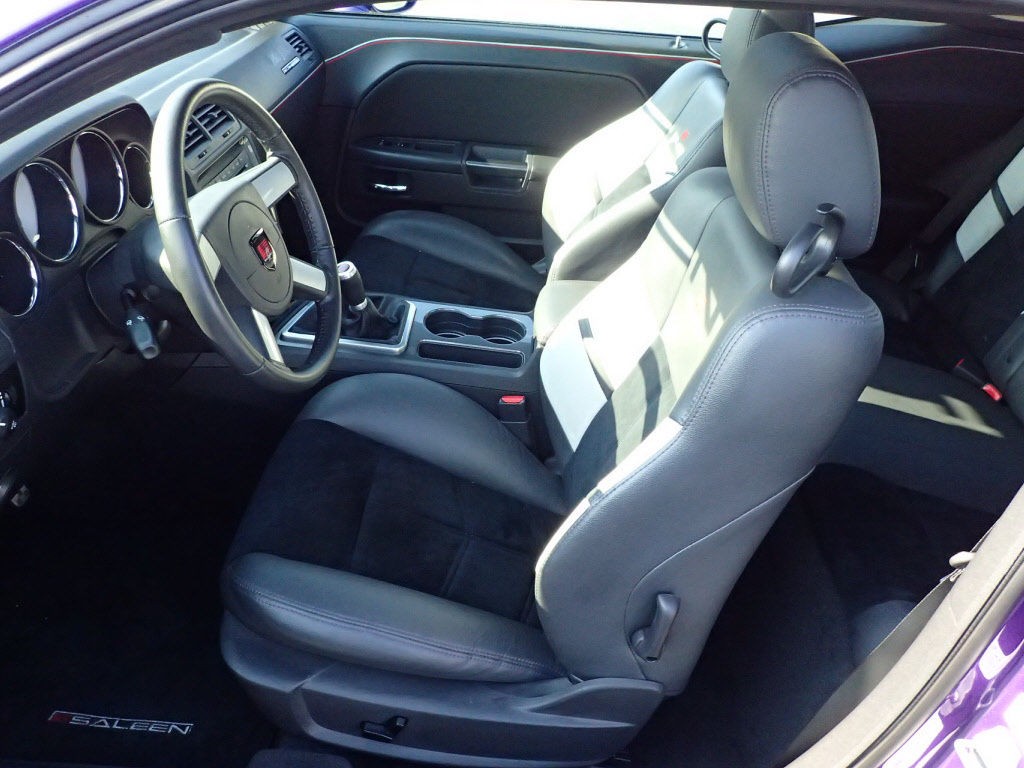 Being that we are a Dodge dealership, this car has also been certified. Therefore a 3 month/3,000 mile bumper to bumper and a 7 year/100,000 mile powertrain warranty is on the vehicle. This car carried over $95,000 MSRP and we have the original window sticker to go with the car. It Features a Saleen Functional Red Butterfly Induction Hood, High Downforce Wing, Saleen Brakes, S4 Suspension, Premium Saleen Leather & Alcantara, and is Serialized & Authentic! This is not a put together kit.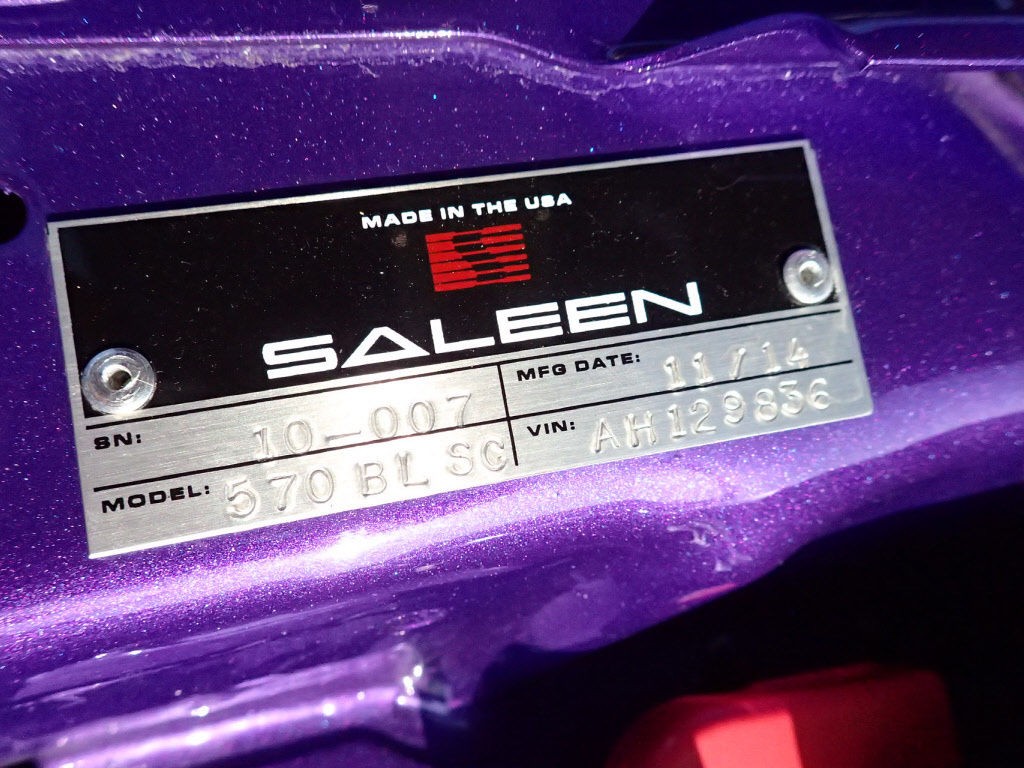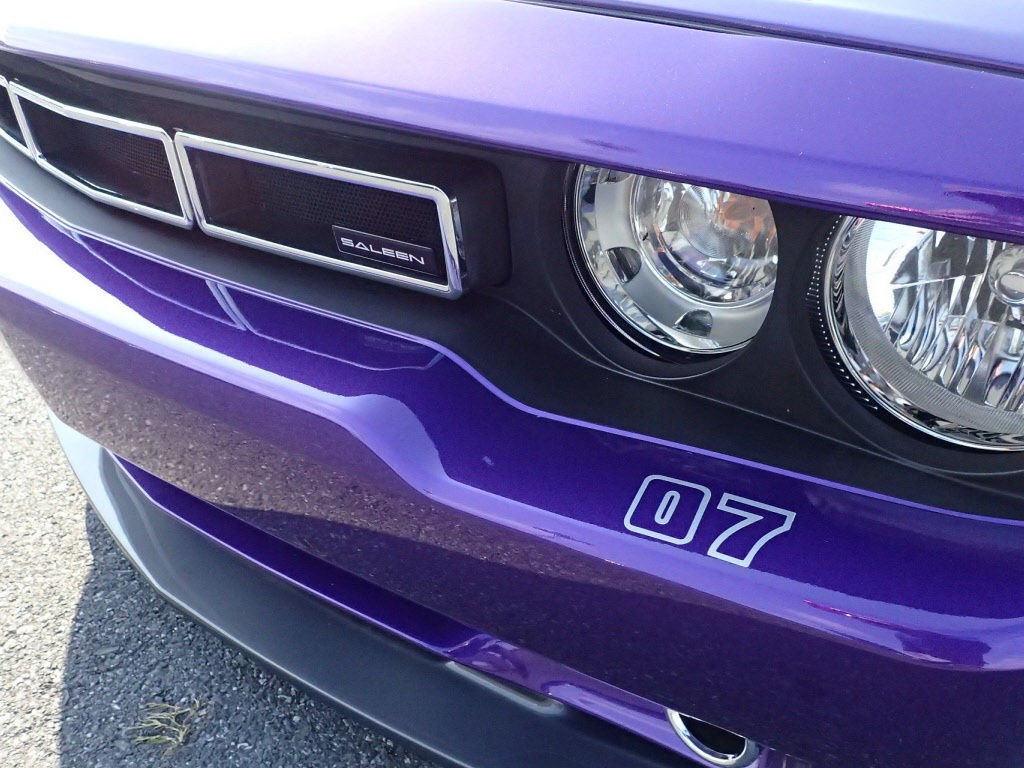 We have the car for sale locally and reserve the right to end the auction early. We will be glad to help with any shipping, however it will be at the buyer's cost. Feel free to ask any questions or set up an appointment to see the car. Keller Bros has been serving customers both locally and around the world since 1921. We will work hard and do whatever possible to ensure 100% customer satisfaction.
Click here to participate in the discussion.