Price: $44,900.00
VIN: 2B3CJ5DT1AH171320
Vehicle Title: Clear
Year: 2010
Make: Dodge
Model: Challenger
Sub Model: R/T SMS 570
Body Type: Coupe
Number of Cylinders: 8
Engine: 5.7 Supercharged Hemi
Fuel Type: Gasoline
Transmission: Manual 6 Speed
Exterior Color: Black
Interior Color: Black
Mileage: 5,547
For Sale By: Marino Performance Motors
eBay #: 112158584237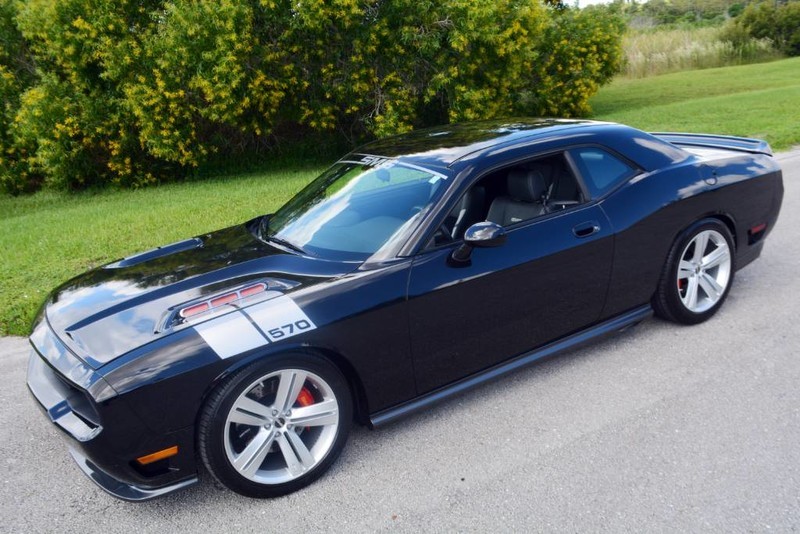 Marino Performance Motors is thrilled to announce the arrival of this 1-Owner rare limited production 2010 Challenger SMS 570 Serial #101 finished in Brilliant Black Crystal and wrapped in Two-Tone Dark Charcoal and Grey interior with 5,547 pampered miles! The SMS 570 Package with additional options was $74,225!!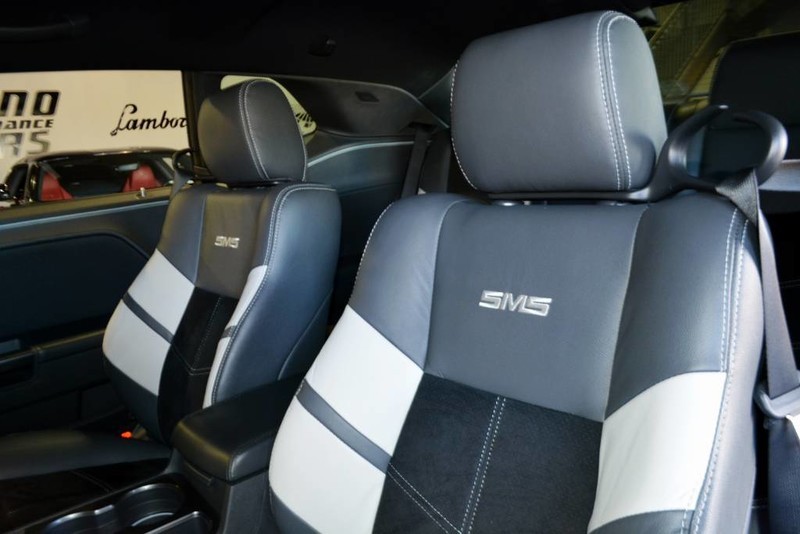 The SMS (Steve Mark Saleen) 570 Challenger ("570" refers to the car's 5.7-liter Hemi V-8) begins life as a stock R/T. The car is then dismantled and rebuilt with SMS components at the company's 150,000 sq.-ft. complex in Corona, California. The most important of these is the SMS 296 Supercharger system, which uses a Lysholm twin-screw compressor along with SMS's Six-Pack Intercooler System. The last features six finned tubes that Saleen says make the system about 60 percent more efficient than traditional intercoolers. Combined with a cold-air intake and a free-flowing SMS exhaust, the result is 500 bhp at 5700 RPM and 500 lb-ft. of torque at 3800 from 4.5 psi of boost!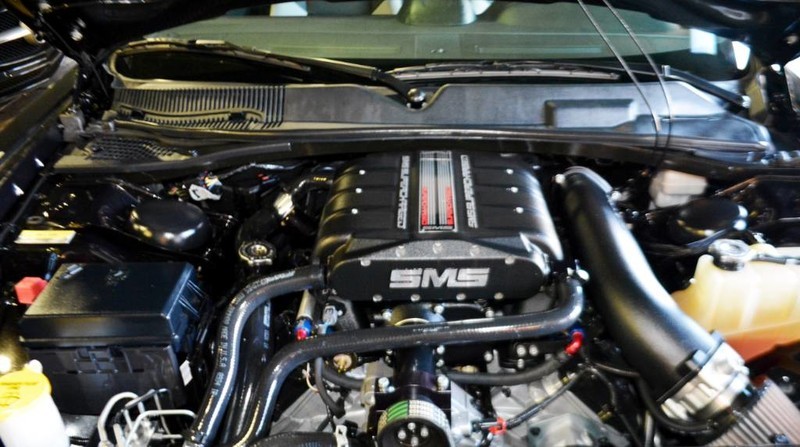 Handling is addressed via new shocks, springs, anti-roll bars and SMS 20-in. wheels wearing 275-width Pirelli P Zero Rosso tires. The stock R/T's brakes are tossed in favor of an SMS package with 14.0-in. rotors at all four corners clamped by 6-piston calipers up front and a 4-piston setup at the rear. A short-throw linkage for the 6-speed manual rounds out the mechanical upgrades.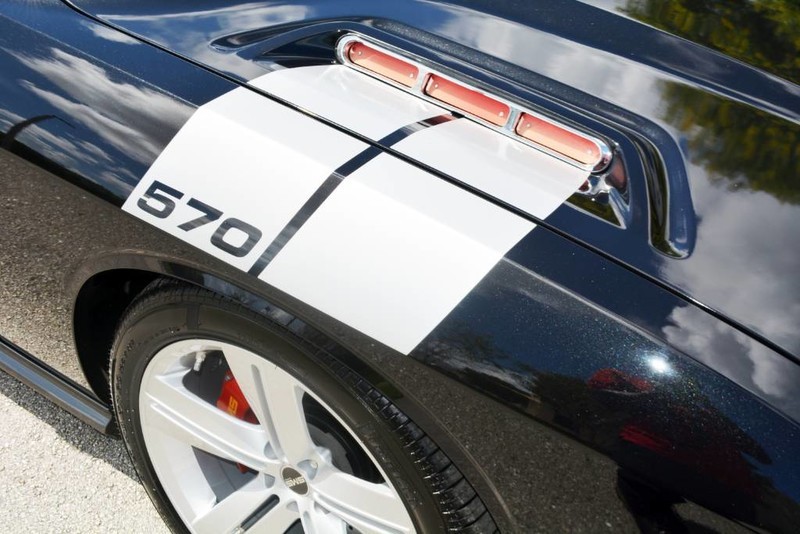 A unique feature of the SMS 570 are the red butterflies on the power dome of the car's hood, which open each time you press the throttle. Not only do they look cool, but Saleen says they give the car "direct air injection." Other styling bits include new front and rear fascias, side skirts, a diffuser and rear wing. Also included on the SMS 570 Challenger (sold through select dealers) are SMS seats, gauges and door panels with hand-painted pinstriping.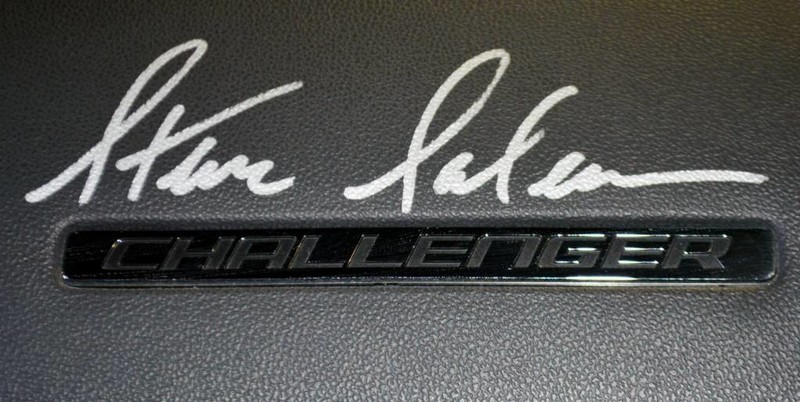 If you are looking for a numbered collectible completed by Steve Saleen your search ends here! Please feel free to reach us toll free at (877) 561-2121 or (561) 756-6029 and ask for Gil!
Equipment
* 14″ Front/Rear Drilled and Slotted Brake Package
* SMS Strut Tower Brace
* 3.92 Final Gear Ratio
* DiTec Paint Preservation System
* Red Brake Caliper Paint Upgrade
Click here to participate in the discussion.