Price: BID
VIN: 2B3LJ74W38H300111
Condition: Used
Vehicle Title: Clear
Year: 2008
Make: Dodge
Model: Challenger
Engine: 6.1L 6059CC 370Cu. In. V8 GAS OHV
Number of Cylinders: 8
Fuel Type: Gasoline
Transmission: Automatic
Drive Type: RWD
Mileage: 29,225
Body Type: Coupe
Warranty: Vehicle does NOT have an existing warranty
Exterior Color: Plum Insane
Interior Color: Charcoal
For Sale By: Private Party
eBay #: 112050440160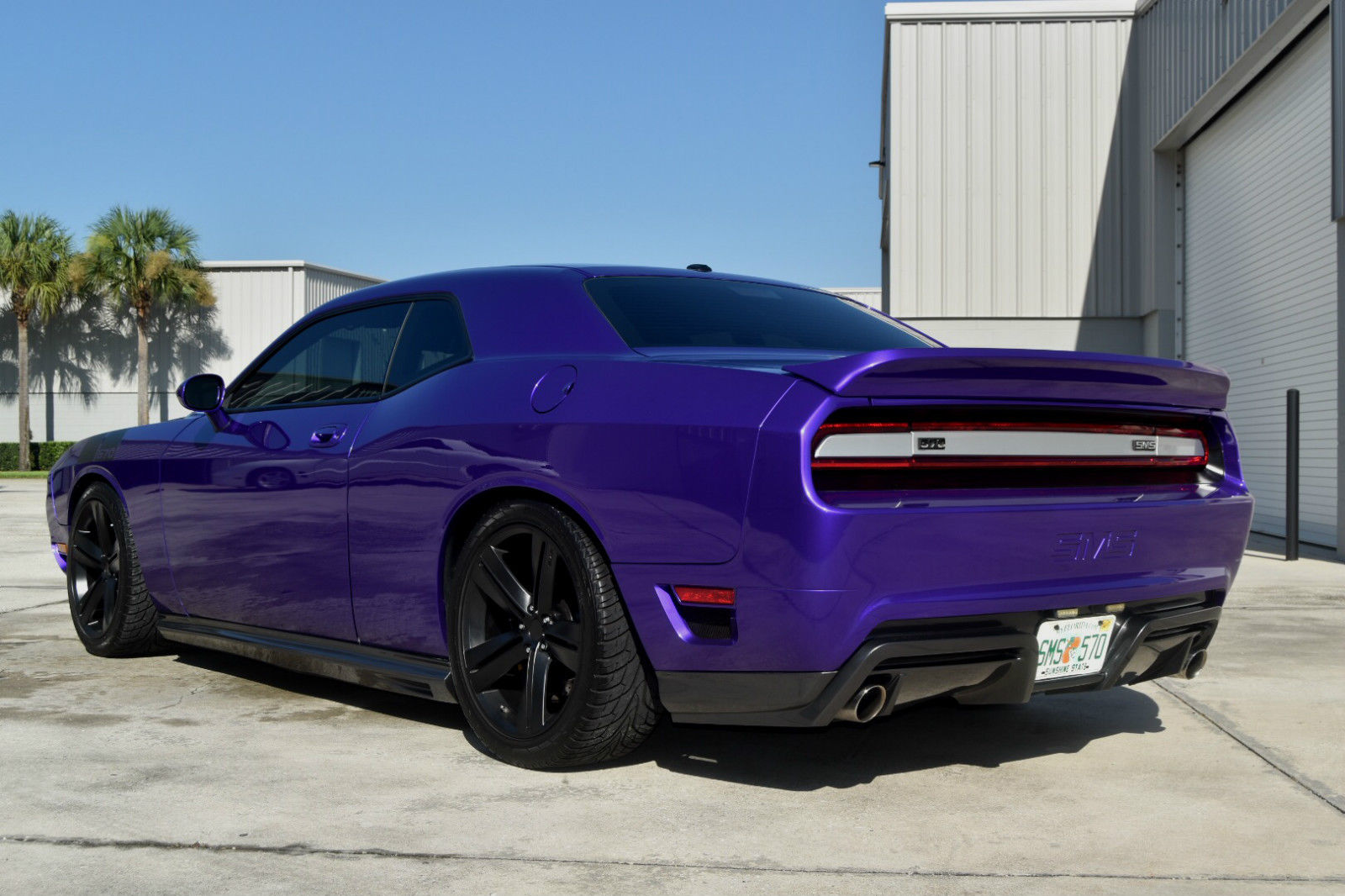 2008 Dodge Challenger SRT-8 6.1L Supercharged Saleen 570 prototype #1
This is a car with an extremely unique history. This car was purchased at Orlando Dodge in July of 2008 to be the first SMS (Steve Mark Saleen) 570 Challenger. It was shipped to SMS in August of 2008 with 8 miles. This is the 1st vehicle ever produced that was not a mustang with the Saleen lineage. As you may know Steve Saleen has a long history as an American racing icon and low volume supercar manufacture. The car build process was finished January of 2009 where it was unveiled at a launch party at a Orange county nightclub. https://soec.org/steve-saleen-unveils-the-sms-570-challenger/
After the launch the car was shipped to the Barrett Jackson auction in AZ for display. The vehicle was then sent to the Pebble Beach Concours d'Elegance where it was on display on the 18th green. http://partywave.deviantart.com/art/SALEEN-Dodge-Challenger-SMS-135605616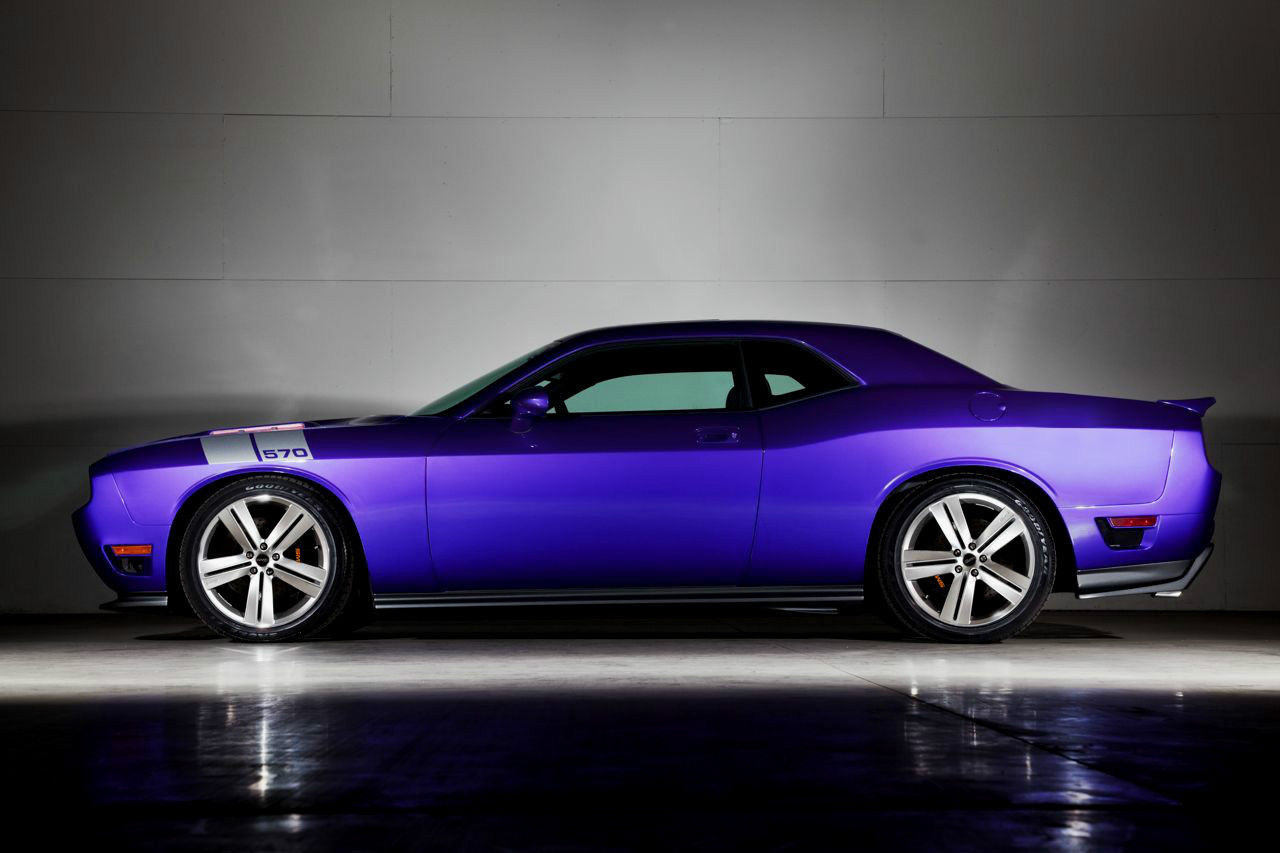 It was also featured at the New York Auto Show. http://www.supercars.net/blog/2009-new-york-international-auto-show-2/
This vehicle was upgraded with a plethora of options including Saleen S4 specific-rate springs, S4 shocks & struts, swaybars and bushings creating a complete suspension system; with ground control managed by the Saleen styled 20″ wheels and Z rated tires. Aerodynamics and Aesthetics on the Black Label include a rear valance redesign which incorporates a S570 specific package consisting of a front & rear fascia, groundforce sideskirts, high downforce wing and front and rear splitter/ diffuser package. For complete information see Saleen's site here where you can also see this very car. http://saleen.com/570-black-label.html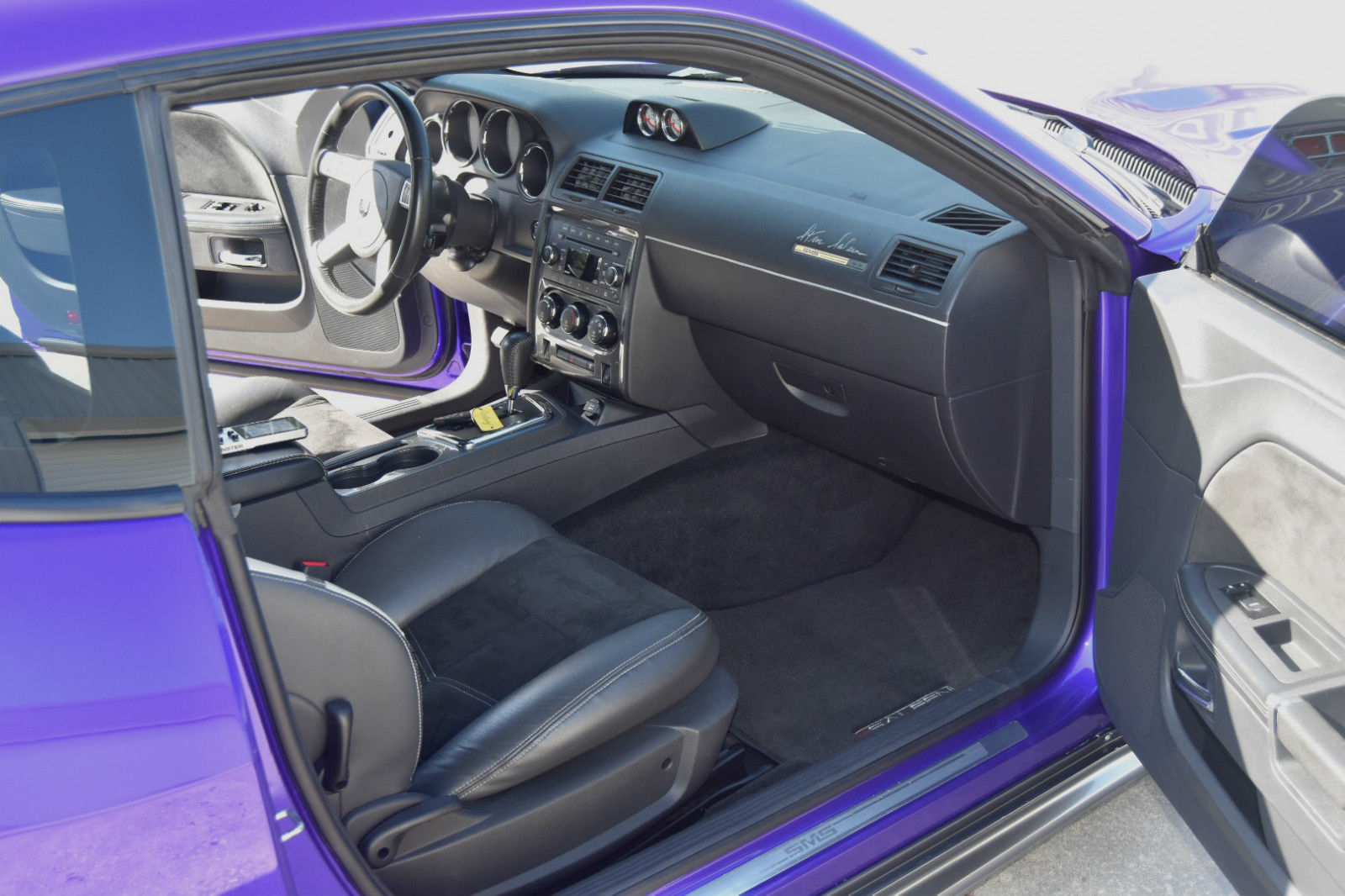 20 inch wheels, 15 inch brakes with cross drilled rotors, SMS leather, floor mats, sunroof, Saleen window banner, 570 chevron, hand painted interior pinstripe a ton of pre production parts on this car. it is still on all marketing material for the current Saleen brand.
Matt Black chevrons, window banner and wheels were added Jan. of 2016.
This is the only SMS 570 ever produced in a 6.1L, all 570 and 570X models start with the 5.7L powertrain.
There is a unique opportunity to own a true piece of American muscle car history. This car has under 30k miles currently and is in very good condition. It has always been garaged and covered. Vehicle has been driven and does have a few small spots and scratches.
I will say that I am more than reasonable on the selling price for this car. Original widow sticker price on this car was 91k dollars. You can take this car anywhere and it will be always the center of attention.
Car is located in the central Florida area and is available to be seen locally. Good luck bidding and feel free to email any questions.
Click here to participate in the discussion.