Shipped to Riverside Ford on July 16th of 2012, S302 Black Label SC serial 12-015 had a number of identification variances not seen on other production Black Label Mustangs. A vehicle that was (and is) an emblem/identity transition car that shows both "SMS" and "Saleen" features.
Unique Features:
* Previous generation grill emblem used as fender emblems
* 2008-12 ASC/Saleen, MJA/Revstone era 14″ StopTech brake kit with silver "SALEEN" text
* No trunk panel mounted model identification emblem
* 2010-12 MJA/Revstone S-series gauge cluster
* 2010-12 MJA/Revstone S-series sill plates
* Saleen logo'ed Ford Racing supercharger
* Front bumper serial decal with SMS font
* SMS logo seating with SALEEN logo trunk mat
* SMS dash serial plate
Comparatively, 12-016 S302 Black Label SC shipped to Rich Ford on October 27th of 2012 featured a "SALEEN" logo'ed interior kit, S-logo wheel center caps, Saleen font serial bumper decal and 2005-10 era fender emblems, but used the SMS gauge cluster and sill plates.
From that data we have collected, it appears SMS Limited/Saleen Automotive produced 10 Mustangs* with Kona Blue exterior paint. Kona Blue was offered from model year 2010 and canceled during the 2012 production year.
PRODUCTION BREAKDOWN
2010
Kona Blue, 460 Black Label Supercharged coupe: 1
2011
Kona Blue, S302 Black Label 4-V convertible: 1
Kona Blue, S302 White Label coupe: 2
2012
Kona Blue, S302 Black Label Supercharged coupe: 1
Kona Blue, S302 Yellow Label coupe: 2
Kona Blue, S302 White Label coupe: 3
Saleen serial 12-015 appears to be the only S302 Black Label coupe painted Kona Blue.
*Editor Note: We believe MJA/Restone produced five Mustangs in Kona Blue from 2010-2011.
---
Stock Number:9191
Mileage:8,573
Exterior Color:Kona Blue Metallic
Interior Color:Black and Silver
VIN:1ZVBP8CFXC5239076
Engine:Gas V8 5.0L
Body Type:2dr Sports Coupe
Transmission:6-Speed Manual
http://www.parkplaceltd.com/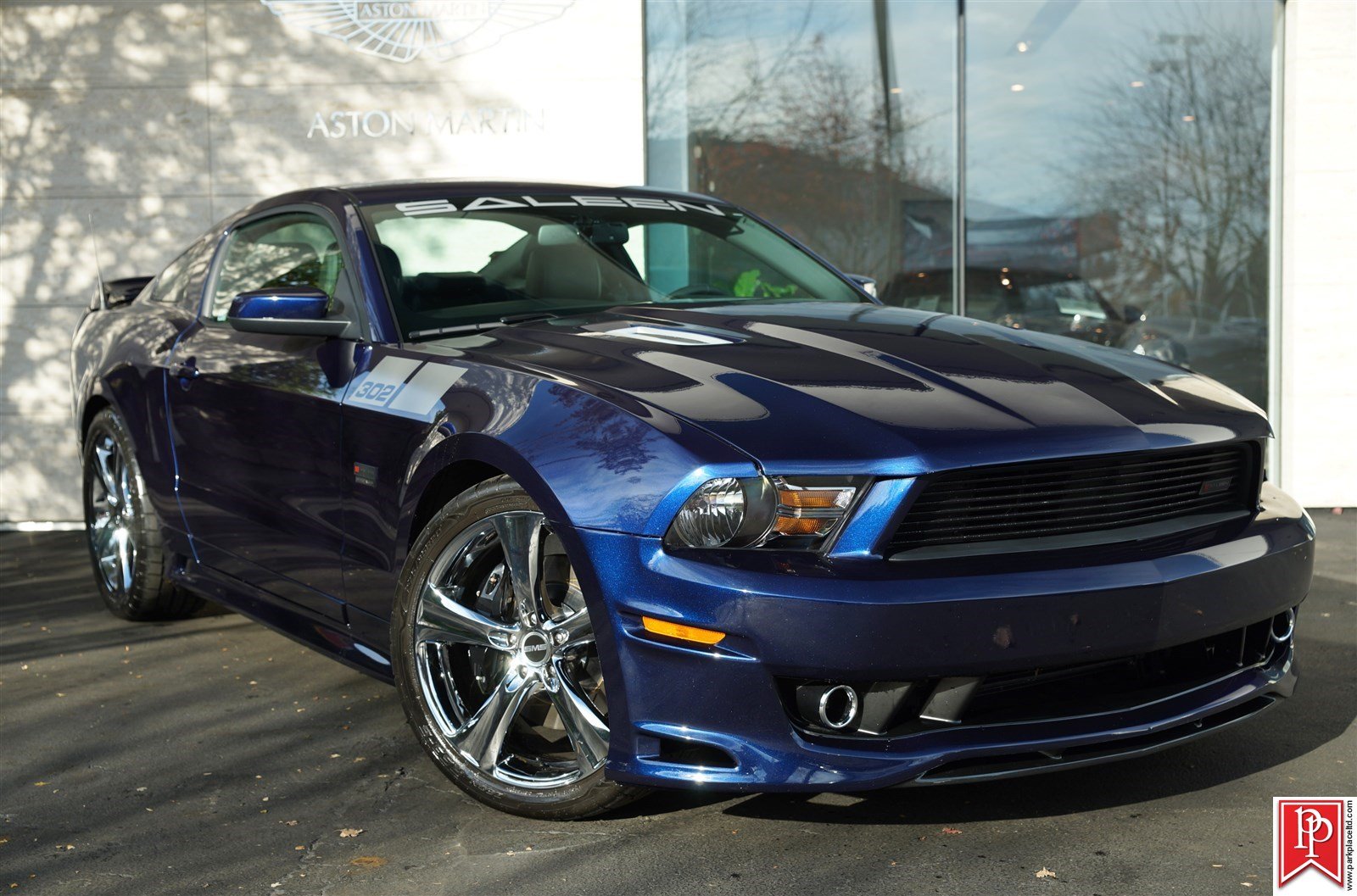 About this Vehicle
Only 8,573 Miles From New on this awesome and extremely limited production 2012 Ford Saleen Black Label Mustang GT. This pristine example is #12 of Only 15 built. Finished in rare and highly desired Kona Blue Metallic with Silver 302 graphics over an impeccable Black and Silver Leather Interior. This fantastic Mustang is believed to be one of just two S302 Black Label coupes produced in Kona Blue, and may be the lone factory supercharged Kona Blue coupe. Powered by a 5.0L V8 engine that has been the subject of Saleen's engineering prowess – the Twin-Screw Supercharged powerplant now delivers an impressive 625 horsepower and 550lb-ft of pavement-shredding torque. 6-Speed Manual Trans. Saleen Signature Series S4 Suspension includes; Specific rate Front and Rear Springs, S4 Front Struts and Rear Shocks, S4 Front and Rear Sway Bars with High Durometer Pivot Bushings. 20″x9″ Saleen 5-Spoke Alloy Wheels. 14″ Front Cross-Drilled Brake Package, Factory Chrome Wheel Upgrade, Brightwork Trim PackageShaker 500 Stereo System, Saleen Illuminated Door Sills, Ambient Lighting, High Performance Dual Exhaust with High-Performance Mufflers, Leather and Alcantara Two-Tone Performance Front Seats, 6-Way Power Driver Seat with Memory. This Saleen is in 'Showroom Fresh' condition inside and out, and is ready to drive, show and enjoy for years to come.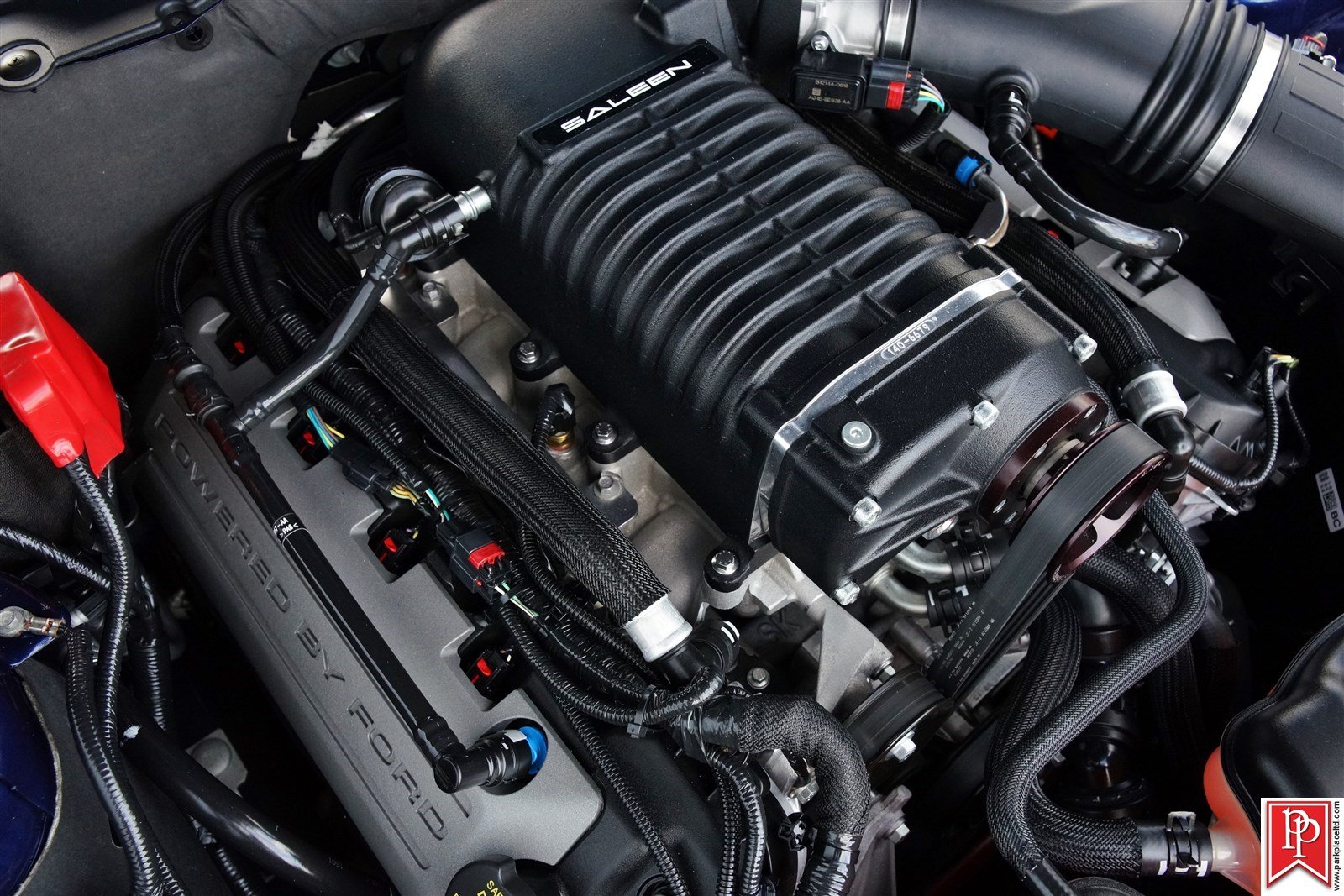 This is not your every day Mustang. Any Saleen produced Mustang is a special high-performance machine but, this car is the Ultimate Saleen Mustang GT. One of only 15 crafted by the masters at Saleen, this example is beautifully finished in Kona blue Metallic. Mere words alone do not provide this jaw-dropper the justice it is due. A true 'Must-See' Mustang, this car is built to provide modern reliability and a streetable driving attitude – with 600+ horsepower to back up the attention that this intimidating Saleen Black Label Mustang commands. To put it simply, This Is An AWESOME Car! If you're ready to stand out with the perfect mix of muscle car attitude and first class modern performance, featuring a no-nonsense combination of menacing looks and vicious street manners, this Saleen Mustang GT is your kind of car.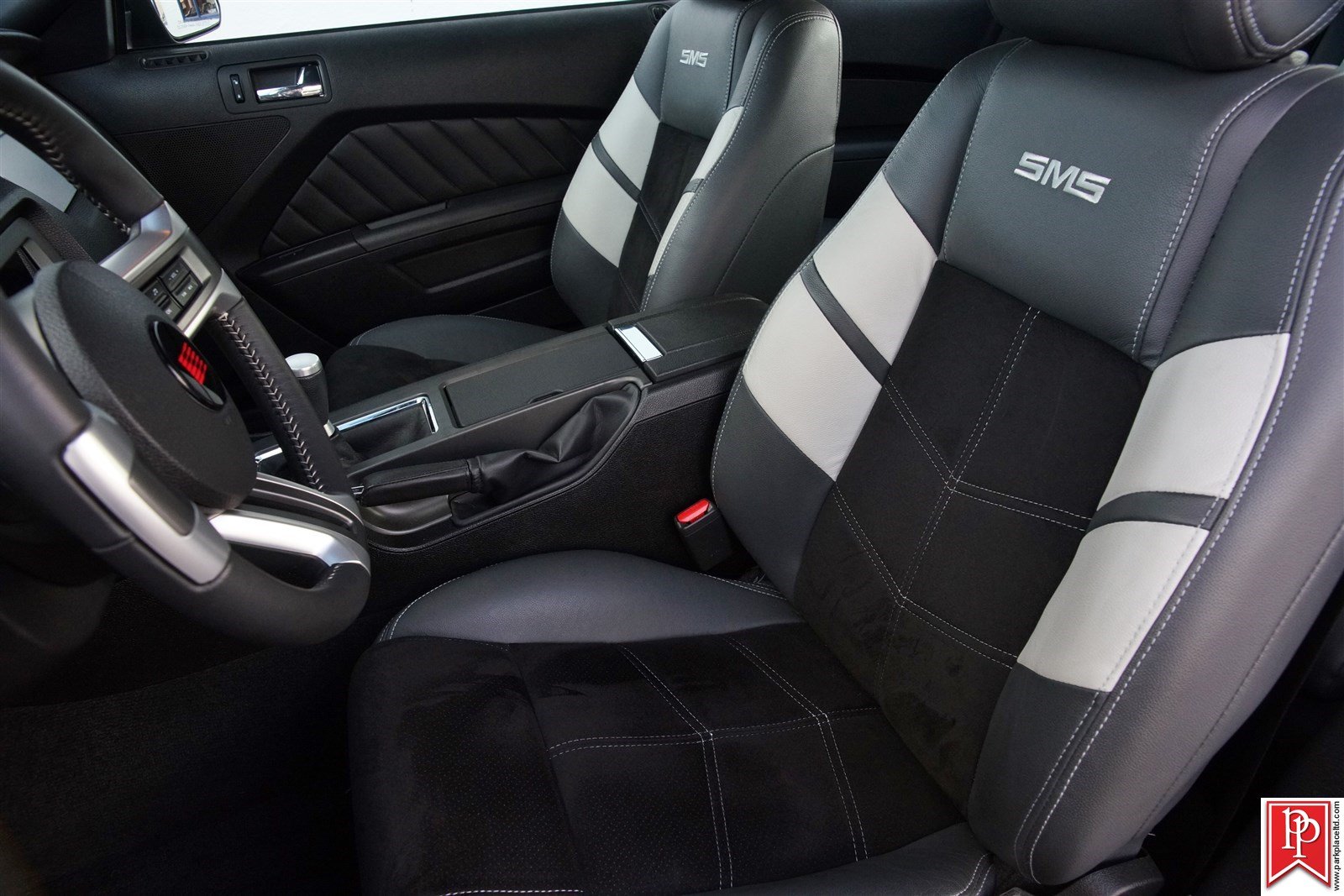 For more information, or to discuss delivery arrangements for adding Saleen Black Label Mustang #12 to your collection, contact one of our friendly and knowledgeable sales consultants today or always feel free to drop by our Bellevue, WA facility – Home to the West Coast's Most Diverse Inventory of Luxury, Exotic, Collectible and Special Interest Automobiles with 200+ Always on Site. Nobody Has What We Have!
Park Place LTD Motor Group
1880 136th Place NE
Bellevue, WA 98005
Click here to participate in the discussion.
[Source: Park Place LTD Motor Group]