Price: $32,500.00
VIN: 1ZVFT82H975216572
Condition: Used
Vehicle Title: Clear
Year: 2007
Make: Ford
Model: Mustang
Trim: Saleen S281E UBB
Engine: 4.6L supercharged
Number of Cylinders: 8
Fuel Type: Gasoline
Transmission: 6 spd Manual
Drive Type: RWD
Mileage: 21,065
Body Type: 2-Door
Warranty: Vehicle does NOT have an existing warranty
Power Options: Air Conditioning, Cruise Control, Power Locks, Power Windows, Power Seats
Exterior Color: Black
Interior Color: Dark Charcoal
For Sale By: Private Seller
eBay #: 221816012681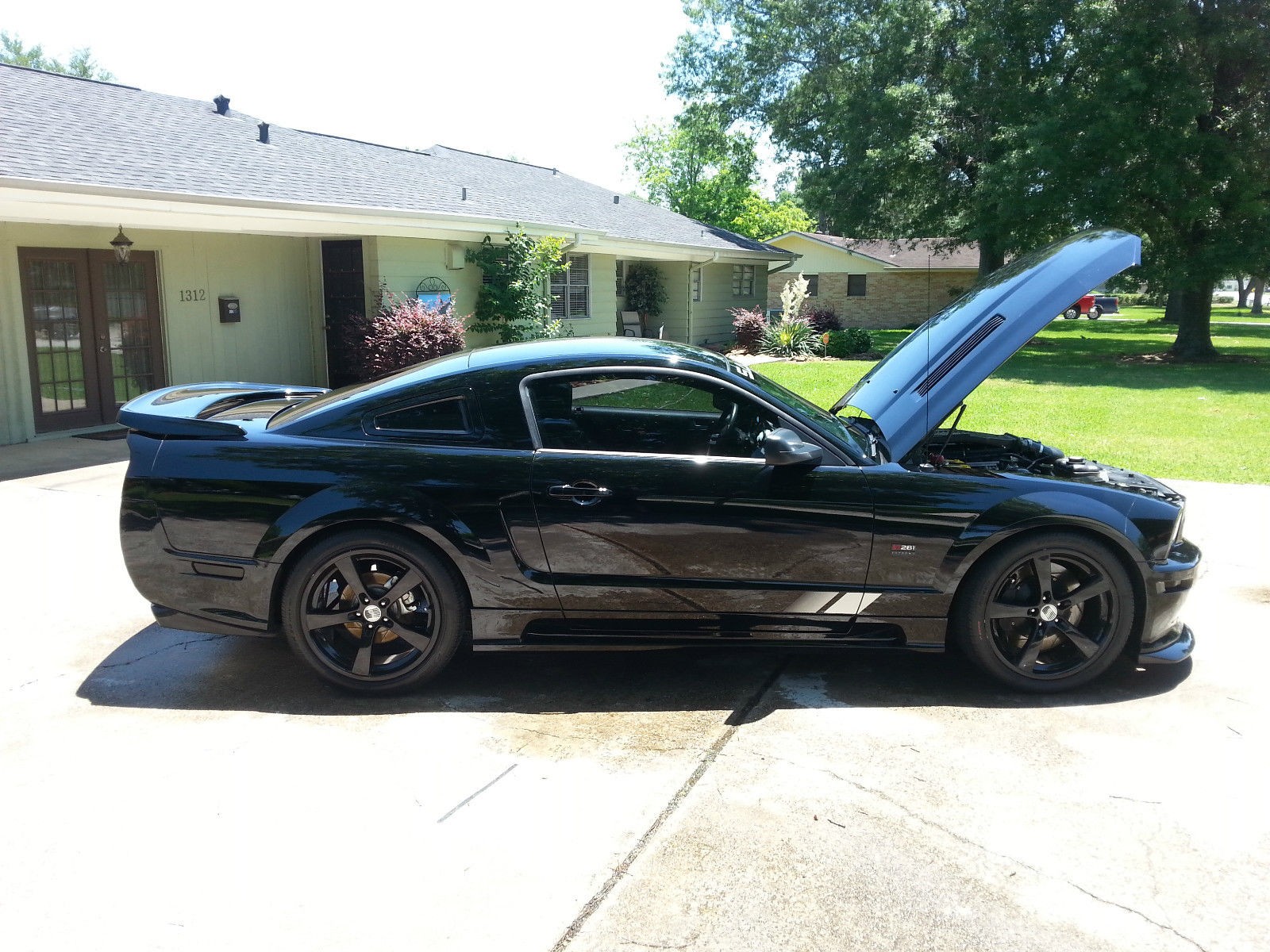 My loss is your gain!! For sale is the first year run of the Ultimate Bad Boy Mustangs. This vehicle was commissioned by Tim Porter and built by Saleen for the promotion of the 2007 Great American Run. a 3,000 mile cross country road race. Originally 25 cars were slated to be built, but the actual production numbers were 9. 8 black cars and 1 red. This vehicle was raced in the event under the name of "Half Evil Racing" car #333. It is featured in the documentary film "The Great American Run", by National Lampoon. These cars RARELY come up on the market so don't miss your chance to own a limited production collector's dream. Car has 22,000 miles, garaged, and driven once a month. The only flaws are small area of scuffing on clear bra from chunk of tire thrown up by vehicle that can be buffed out or bra replaced, small tear in the shift boot, few chips on painted wheels, and new front carbon splitter due to old one being cracked when I purchased the vehicle. Clutch is beginning to slip, but car is fully functional. This vehicle is listed WELL below NADA retail and can be easily researched to verify.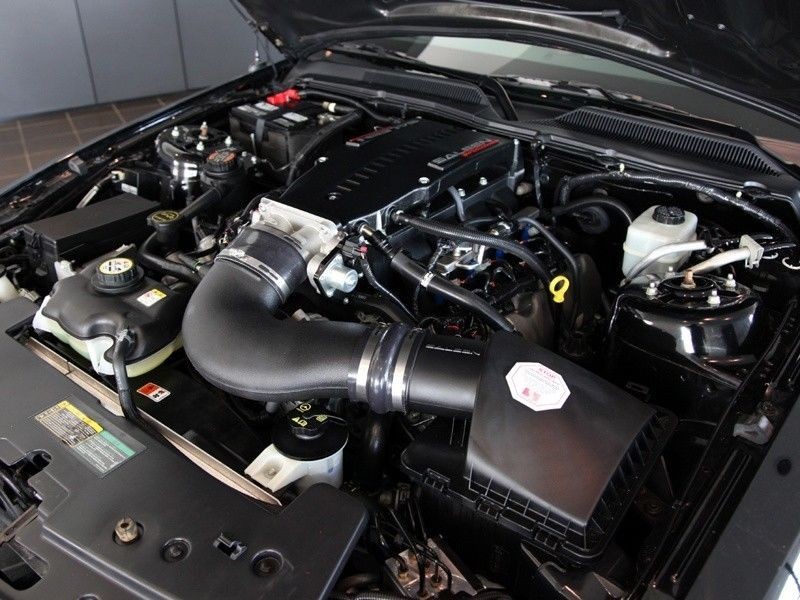 ENGINE
281 CID (4.6L) 3-Valve SOHC V8
600 bhp @ 6100 RPM
525 lb-ft Torque @ 4900 RPM
3.55" x 3.54" Bore & Stroke
39 lb/hr Fuel Injectors
98 mm MAF
Series VI Integrated Twin-Screw Supercharger
Dual-Stage Water-to-Air Intercooler System
Hi-Flow Inlet Tube, Air Box Cover & Filter
Forged Aluminum Pistons
Forged Steel Connecting Rods
Forged Steel Crankshaft
Ported Aluminum Cylinder Heads
Aluminum Dual-Core Radiator
& High-Flow Cooling System
PowerFlash™ Performance Calibration
2.5" Stainless Steel Center Exhaust System
DRIVETRAIN
Close-Ratio 6-Speed Manual Transmission
Light-Weight Aluminum Flywheel
High Performance Clutch
Light-Weight Aluminum Driveshaft
MaxGrip™ Speed-Sensitive Limited Slip Differential
with 4.10:1 Final Drive
RACECRAFT SUSPENSION
Linear-Rate, Coil-Over Springs (F/R)
Sway Bars, 1.38″ with HD Bushings (F), 0.79″ (R)
Front Struts (N2), Rear Shocks (N2)
Three Link, Live Rear Axle with Panhard Rod
Click here to participate in the discussion.