Price: $32,500.00
VIN: 1ZVHT85H765228657
Condition: Used
Vehicle Title: Clear
Year: 2006
Make: Ford
Model: Mustang
Trim: S281 Saleen
Engine: 4.6 L, 3V, SOHC V-8
Transmission: Automatic
Drive Type: RWD
Mileage: 66,500
Body Type: Convertible
Exterior Color: Laser Black
Interior Color: Tan
For Sale By: Private Seller
eBay #: 302992731538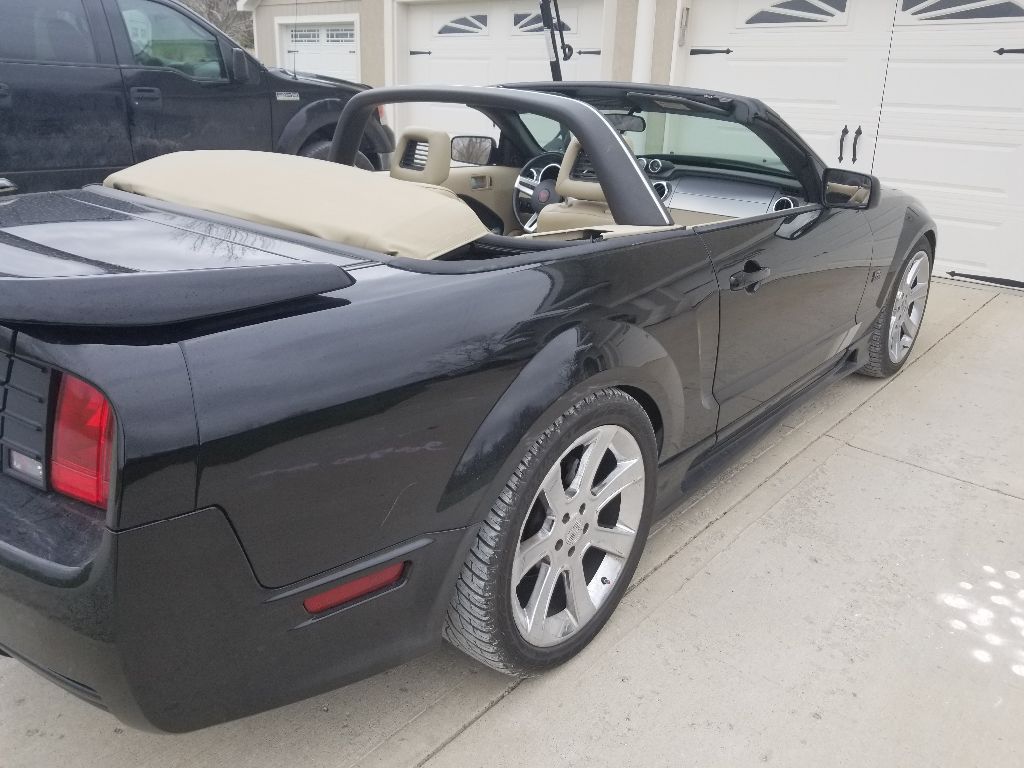 Seller Notes:
"Supercharged Mustang that runs beautifully! Pros: 1 of a kind Saleen Mustang supercharged convertible -documentation from Saleen that this is the only black and tan Saleen mustang supercharged convertible with an automatic transmission built in 2006 -1640 Saleens produced in 2006. Only 416 were convertibles and of which only 203 of them came with a supercharged engine. Of that this is the ONLY black and tan automatic, supercharged convertible. Drives amazing, tons of power. No problems with transmission. Cons: A few (2-3) door dings, previous owner backed into the bumper/light. I had to repaint bumper and replace light. Clear title so no accident reports documented on Carfax."
2006 Saleen Mustang Supercharged Convertible
Original MRSP $55,989
Engine: 4.6L, 3V, SOHC V-8
Horsepower: 435bhp@5800 RPM
Torque: 425lg-ft@4000RPM
Saleen Intercooled Supercharger: Saleen Series VI integrated Twinscrew Supercharge with Two-stage water-to-air intercooler system: Cast 356-T6 aluminum alloy construction
Saleen Management Design: molded front fascia, front grille, spoiler, body panels, turn signals…
Front Suspension: MacPherson strut with lower control arm; Saleen Racecraft system including N2 struts with linear-rate coil-over springs, 1.38 in tubular stabilizer (anti-roll bar)
Rear suspension: Saleen Racecraft system
Runs amazing, drives great
Clean history with no accidents per VIN history but the previous owner had bumped the front bumper which caused the paint to peel. I had to have bumper repainted and the front left light replaced.
Free shipping to lower 48 contiguous US states.
Contact me for more information, pictures or any questions regarding the mustang or shipping. Thanks for looking!